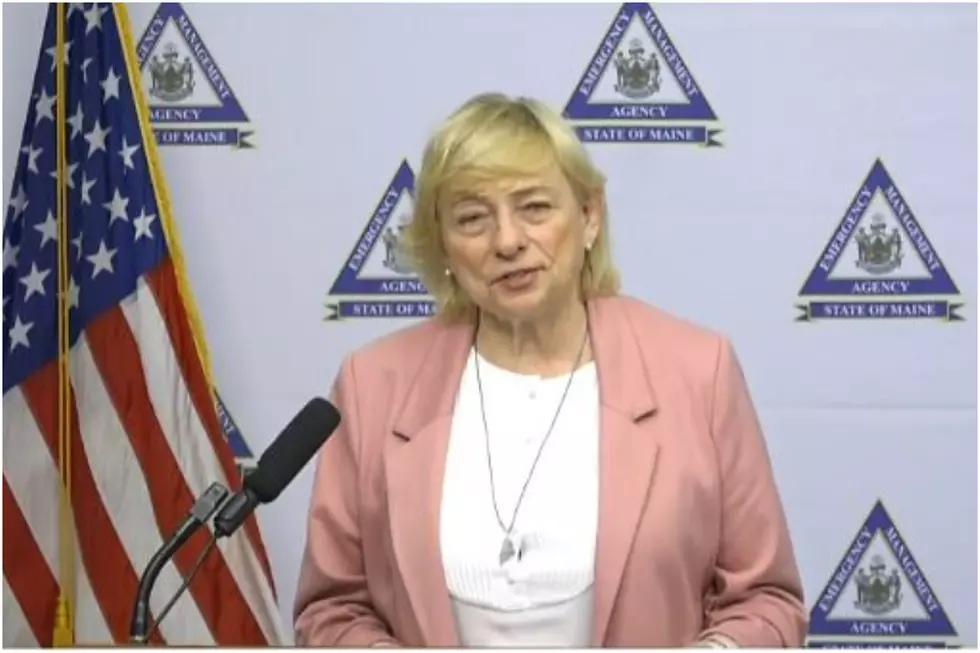 Maine Opens Testing to Anyone Exposed to COVID-19
Maine Public via Vimeo
Maine has eliminated the prioritization of COVID-19 testing, and opened it up to anyone suspected of having the virus.
The Maine CDC has warned throughout the pandemic that the number of actual cases of COVID-19 likely is much higher than those that are reported on a daily basis. A limited number of test kits caused health officials to prioritize testing for people in the "high risk" category. This included people over 65, and/or those with underlying conditions like diabetes, breathing issues, etc.
Gov. Janet Mills joined Dr. Nirav Shah during the Maine CDC's test briefing on Monday to announce that now, thanks to an agreement with IDEXX Laboratories, of Westbrook, the Maine CDC is opening up testing to anyone suspected of having the virus. This will include people in close contact with others who have tested positive for COVID-19, as well as allowing for testing of residents and healthcare workers, who have been exposed to the virus and universal testing in congregate living facilities.
"Because of this expanded capacity, health care providers in Maine will now be able to get results quickly for a lot more patients," said Dr. Nirav Shah of the Maine CDC, "including individuals who might not be exhibiting symptoms but who had close contact with confirmed cases."
The Mills' administration's agreement with IDEXX will allow for at least 5,000 of the FDA-authorized test kits per week for the foreseeable future. Add to that, the Maine CDC's prior capacity of 2,000 tests per week, and this will more than triple the State of Maine's testing capabilities.
Enter your number to get our free mobile app
More From WWMJ Ellsworth Maine