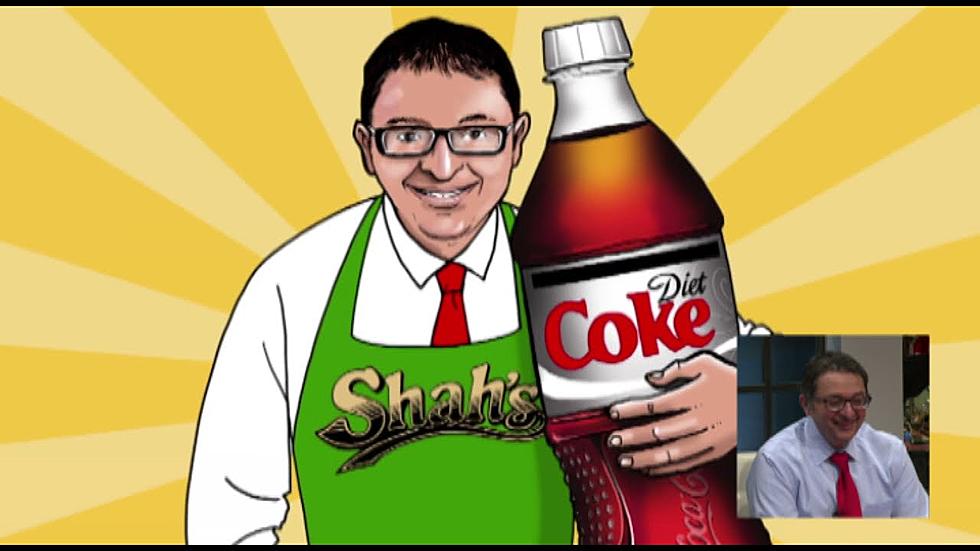 Maine's Dr. Nirav Shah- Future Sitcom Star?
The Nite Show YouTube
Greenlight this show, we would watch it!
Dr. Shah is the head of Maine's CDC, and has been a straight up rock star over the last year. He has brought such warmth, comfort, and fun, to a pretty unpleasant 15 months. At the beginning of the pandemic, his daily briefings were must see tv as soon as I got home from work each day. He has managed to give us important information with a great personality, and a devilish sense of dry humor.
He made an in person appearance over the weekend on "The Nite Show With Danny Cashman" at the Gracie Theatre at Husson University, in Bangor. He chatted with Dan about his idea to get together with his family members and open a string of grocery stores called "Shah's."...get it? So The Nite Show put together a fake, animated sitcom. And as you would expect, there is a Diet Coke reference thrown in for good measure. You will also notice that the theme song resembles a famous tv tune from the place where 'Everybody Knows Your Name"
Dr. Shah hasn't shied away from sharing vital information over social media, as well as a few laughs when the time is right. Who could forget quoting Prince lyrics, or when he made reference to Dr. Leo Spaceman, a recurring character on the NBC hit comedy "30 Rock."
The Z Morning Show was lucky enough to get an early Christmas present last December, when the good doctor called into the show to talk about the 'Keep It Maine' initiative, his love of Diet Coke, and he gets get Rick Rolled by his own Rick Roll.
Don' miss The Nite Show with Danny Cashman Saturday nights at 11:30 on WABI TV5-Bangor, Saturday nights at 10:30 on WPFO FOX23-Portland, Saturday nights at 11 on WWPI NBC 16-Presque Isle, and late night Saturdays at 1 a.m. on WGME CBS 13 News, Portland.
Mainers Don Masks To Combat Coronavirus
More From WWMJ Ellsworth Maine