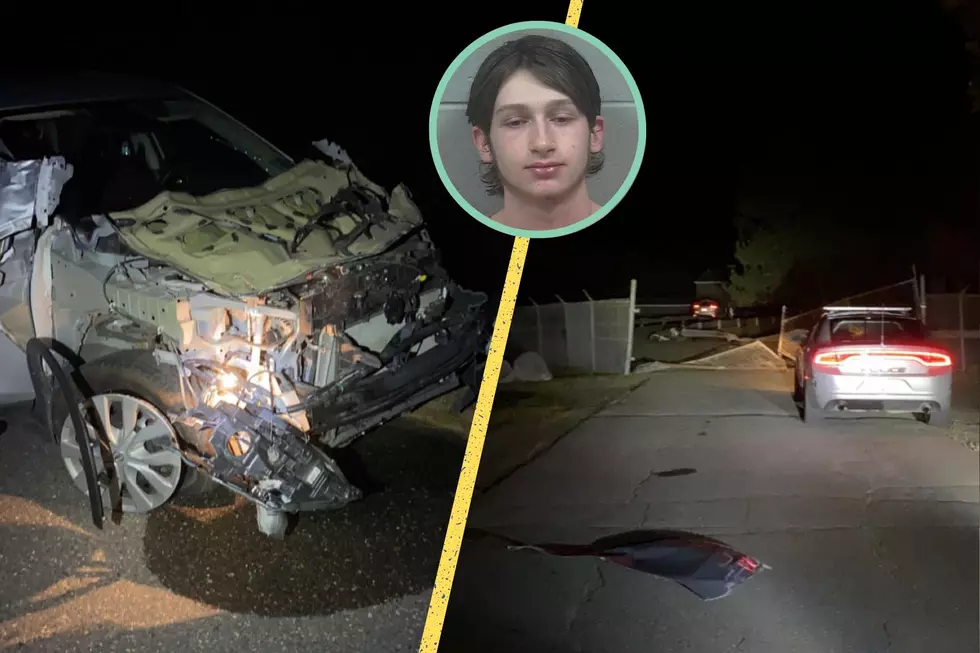 Millinocket Man Drives Through a Locked Gate, Calls 911 for Help
East Milinocket Police
A Millinocket man drove through a locked gate at the Wastewater Plant and then called 911 for a tow.
What Did He Say to the 911 Dispatchers?
East Millinocket Police say the emergency call came in shortly before 8:00 Friday night. The male caller told dispatchers that he was locked behind a gate and needed a tow home. Before dispatchers could ask him for any details, the caller hung up. Officials say he called 911 repeatedly, after that, but they were not able to get any more information about where he was or what had happened. By using 911 mapping, police were able to pinpoint the man's location at the wastewater treatment plant on Medway Road in Millinocket.
Were Alcohol or Drugs Involved in This Incident?
When Officer Gee arrived at the scene, he found a vehicle that had crashed through the locked gate of the treatment plant. The vehicle had also repeatedly crashed into the guardrail before coming to rest on an access road. Gee located the driver, Dillon Repasy of Millinocket, and reportedly noticed several signs that the man had allegedly been drinking.
Repasy was transported by ambulance to Millinocket Regional Hospital for some minor facial injuries. Once he was released from the hospital, Repasy was arrested and taken to the Penobscot County Jail.
How Was He Charged?
He faces multiple charges:
Operating under the influence - 2nd offense
Operating after suspension
Aggravated criminal mischief
Trespass by a motor vehicle
No one else was hurt in the incident. Officials say the damage to the wastewater plant is estimated to be in excess of $20,000.
5 of The Most Terrifying Ghost Towns in Maine That You Must Visit
It's October and that means, pumpkins, costumes, and ghosts! I love to research haunted places and wanted to uncover the most terrifying sites in Maine where gruesome crimes were committed!
This is When Mainers Decide it's Time to Turn on the Heat!
There's starting to be a frost in the air in the mornings... When is it time to turn the heat on? Mainers hilariously respond to this question and let us know when it's officially time to turn on the heat.
More From WWMJ Ellsworth Maine