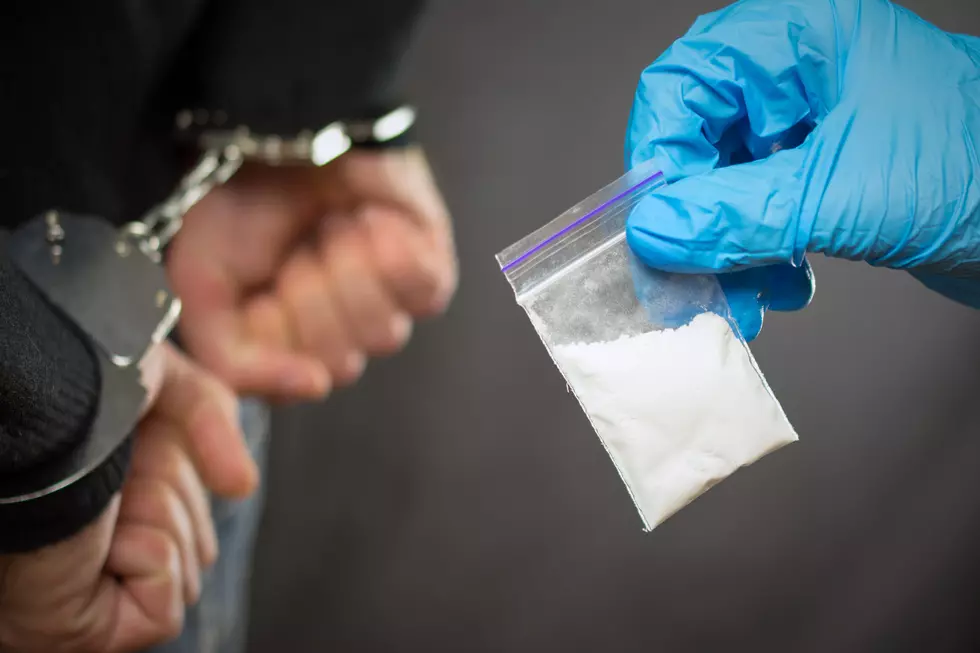 Milo Man Arrested On Drug Charges Following Several Traffic Violations
Roman Didkivskyi, ThinkStock
A man from Milo is facing drug charges after a Penobscot County Sheriff's Deputy pulled him over for multiple traffic violations.
According to the Penobscot County Sheriff's Office, the initial stop happened on Mill St. in Lagrange at about 9:30 Saturday morning.
Deputy Dayerrick Ireland stopped a vehicle being operated by 26-year-old Codie Donlon of Milo. After running Donlon's information, Ireland proceeded to investigate further and allegedly found drugs in Donlon's car.
"Through further investigation, a search was conducted on Donlon's vehicle which yielded 29.2 gross grams of suspected Methamphetamine, 24.7 gross grams of suspected Crack-Cocaine, and 0.6 gross grams of suspected Fentanyl. Donlon was placed under arrest and transported to the Penobscot County Jail."
Donlon is facing multiple charges including Unlawful Trafficking and Possession of a Scheduled Drug, Violating Bail Conditions, and operating a vehicle after suspension, to name a few.
Folks with the Sheriff's Office say they have been working hard to get drugs off the streets and out of circulation, as they see first-hand the damage addiction to substances can have on a community.
"Our office strongly supports substance use disorder awareness and treatment, we see firsthand the devastating impact these dangerous drugs have on individuals, their families, and our communities. In order to be effective, we must stop the flow of dangerous drugs impacting our communities. Those trafficking dangerous drugs to individuals suffering from addiction will be held accountable."
There is help available, the Sheriff's Office says. They recommend calling (207) 991-1162 for help.
Parents Should Familiarize Themselves with These Illegal Drugs
Knowledge is power, especially when it comes to recognizing and understanding when your child becomes involved with illegal drugs.
More From WWMJ Ellsworth Maine