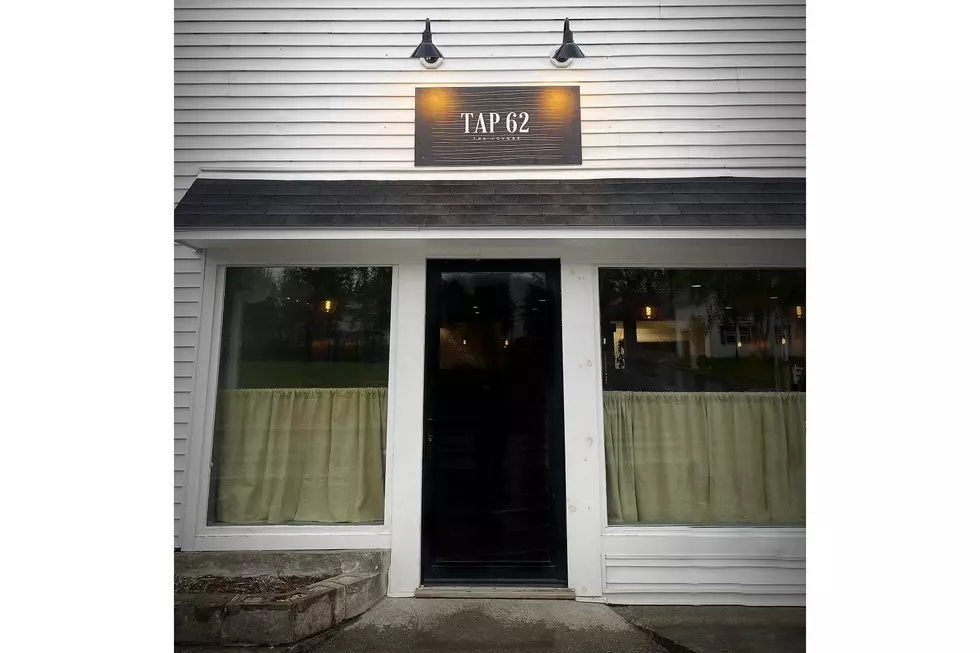 New Business in Dover-Foxcroft Tap 62 opens Friday July 1
Courtesy Denise Buzzelli
Tejai Lee opened Chew 62 in Dover-Foxcroft about a year and a half ago.
The restaurant is at 44 North Street. And for those who haven't been, take a look.
But that was only step one for the 24-year-old.
Next, he will launch his second business in Dover-Foxcroft, TAP 62, The Lounge at 920 W Main St.,
Here is what to expect at the lounge. local craft and classic beers on tap, upscale cocktails, boozy shakes, appetizers, decadent desserts & milkshakes, and more
This isn't a typical bar, this is an inviting lounge with comfortable leather seating and coffee tables, warm lighting, and a separate room with a sectional for larger parties; it will be the perfect place for a night-cap or a late-night sugar fix.
Tap 62, The Lounge will open this Friday, July 1. Drinks and dessert in Dover.
And then on Tuesday, July 5, celebrate a grand opening between 5 and 7 pm with the Piscataquis Chamber of Commerce holding a ribbon-cutting at 6 p.m.
Chamber Director Denise Beuzzeli says
The locals are so excited for the opening of TAP 62. It will provide another amazing option in Dover-Foxcroft, it has great vibes; calm and classy, even intimate – unique to the area.
Tejai laughed when asked about being only 24 and whether this was a lifelong dream.
Of course. And I went to school for something completely different. I'm not an office guy. But now, I'm living the dream.
Tejai is a positive person believing in being true to himself and treating people with love and respect. Just the kind of guy we all hope is successful for a long time.
And when asked about the significance of 62 in the names Chew 62 and now Tap 62, The Lounge he refers to a Bible verse that talks about treating people well and being positive.
The 2022 Maine Whoopie Pie Festival
It was sooo hot, but we had a blast in Dover-Foxcroft for the annual Maine Whoopie Pie Festival!
More From WWMJ Ellsworth Maine