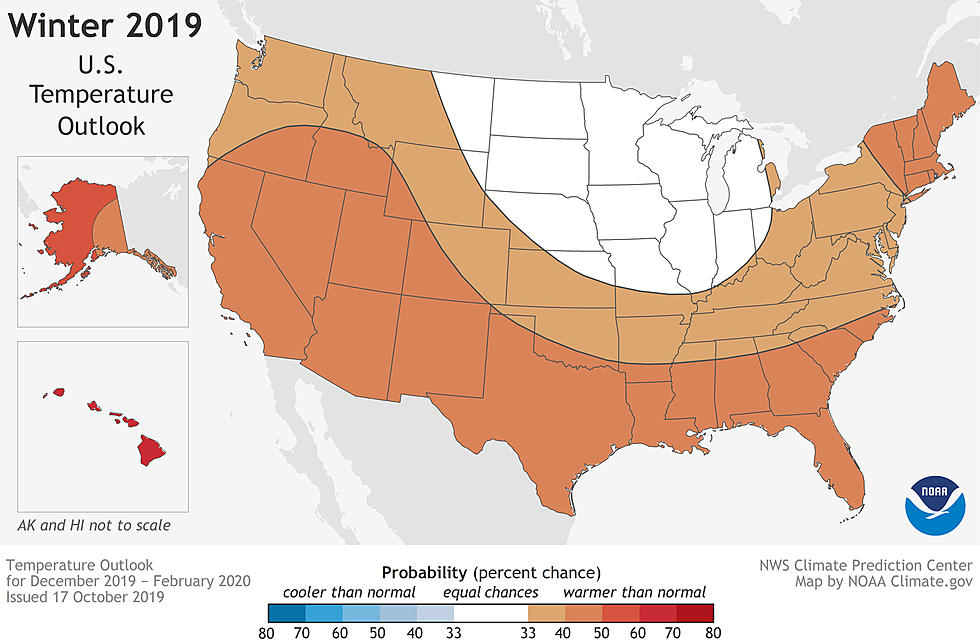 NOAA: Warmer Than Average Winter For Maine, New England
NOAA
Contrary to some other predictions, NOAA says this winter will likely "warmer than average."
NOAA's Climate Prediction Center has released its forecast for the upcoming winter. Contrary to the 2020 Farmers' Almanac, the National Oceanic and Atmospheric Administration says a "warmer-than-average" winter is predicted for Maine and all of New England. In addition, Maine and New England is forecast to have "equal chances for below-, near-, or above-average precipitation" this winter.
Contradictory to NOAA's forecast, the 2020 Farmers' Almanac predicts  "colder-than-normal temperatures in the Northeast with above-normal precipitation expected." The Farmers' Almanac extended forecast "forewarns of not only a good amount of snow, but also a wintry mix of rain, sleet—especially along the coast."
Mainers know winter here is unpredictable. We'll see what happens.
More From WWMJ Ellsworth Maine