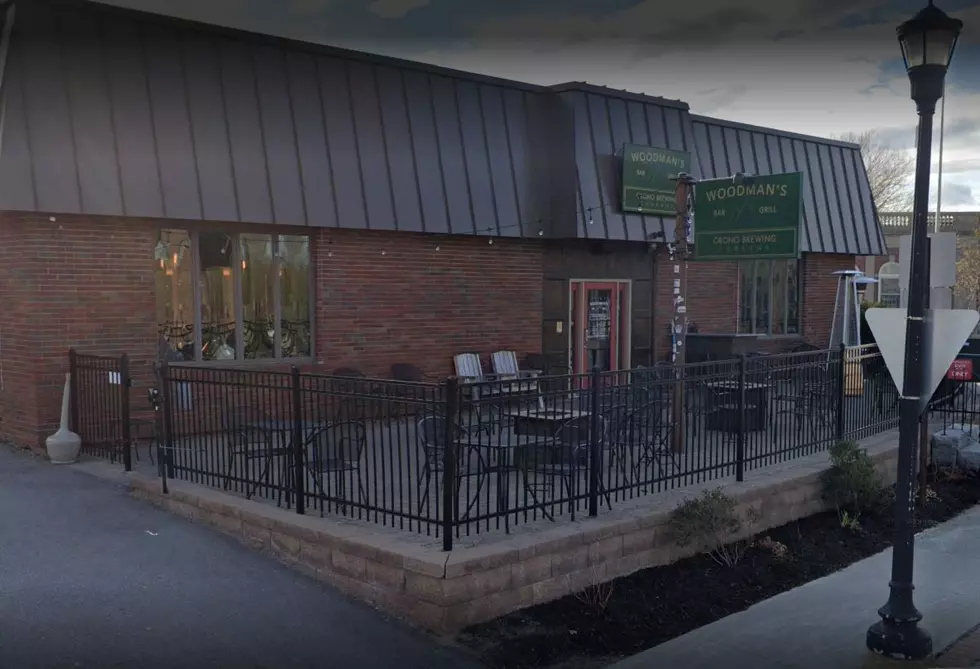 Orono's 'Woodman's Bar & Grill' To Reopen Soon Under New Ownership
Google Maps
When will it be open again?!
In August, the announcement was made, via the Woodman's Bar & Grill Facebook Page, that the restaurant had been sold to longtime Orono resident, and Bangor business owner, Dewey Hasbrouk. Hasbrouk is the owner of another local favorite,  Moe's Original BBQ.
Hasbrouk allayed the initial fears some folks had that a major change would be taking place, by taking to social media. He explained that he planned to keep things mostly the same, as he had been a fan, himself, of the original Woodman's.
Since about August 10th, the restaurant has been closed, as it changed hands from the original owners, Abe and Heather Furth to Hasbrouk. While closed the restaurant also received and upgrade to its Point of Sale system.
While Hasbrouk originally hoped to only be closed for a week or two, it's been a little longer than that, and the wait has left patrons chomping at the bit for a chance to visit.
The delay in reopening has come by way of a learning curve associated with the new system.
Hasbrouk posted, once again via the Woodman's Facebook Page, that the wait would soon be over.
"Here's another quick update on the re-opening status of Woodman's!
We're SO CLOSE - the staff has been incredible and are learning (a.k.a. "drinking from a firehose") the nuances of our new Point-of-Sale system so we're just going to continue testing it this weekend and plan to be ready to roll it out to the masses next week!!!
Thanks again for your patience & understanding! Dewey"
So there you have it, straight from the horse's mouth! Woodman's will be opening (fingers crossed) next week!
Mainers Tips on Tipping Laborers
Do you tip workers besides food servers or delivery drivers?
The Best Restaurants in Downeast Maine for Lobster
So when your hungry out-of-state relatives or friends come to our great state, where do you take them for a mouth-watering lobster dinner?
The answer to that often asked question will be top of mind for a lot of Mainers this season, as thousands of tourists, relatives, and friends drive hundreds if not thousands of miles to take in the sights and eat what our state is most famous for, lobster.
Whether it's a lobster salad, in a hot dog roll, a broiled tail, thrown into a pot of boiling sea water, or god forbid, made into a lobster poutine, people near and far crave it, and as soon as they make it into this neck of the woods it'll be what they have for dinner that night.
While each of us already have a few favorite snack bars, take-outs, and restaurants in mind, it would be wrong of this author to pass along those personal suggestions. So, we're going to
rely on the reviews
of TripAdvisor to point our visitors in the right directions. We've focused on the Ellsworth and Mount Desert Island area, and here is what we found as we count our way up to the #1 most recommended place for lobster Downeast.
Wild Edible Mushrooms Here In Maine
Tasty fungi from the Maine woods. But, remember, never eat a wild mushroom without positive identification.
More From WWMJ Ellsworth Maine