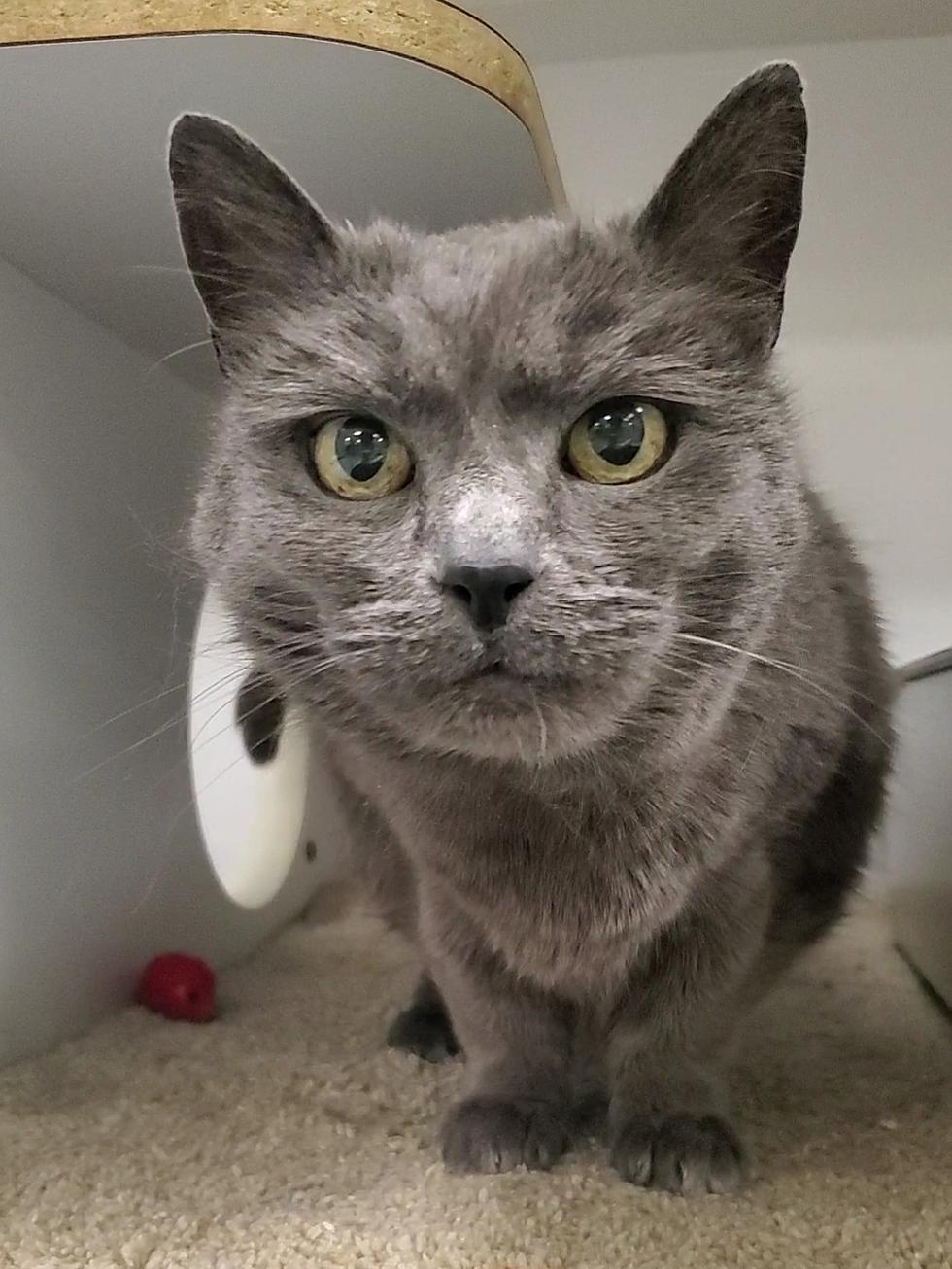 Pet Of The Week: Gracie Is Your Gal If You're Looking For Beauty And Grace All In One Place
Grace 1, SPCA of Hancock County
This week, we have a very lovely lady named Grace. She's a gorgeous 16-year-old Blue Russian who has spent her entire life in one home only to find herself now in a shelter, through no fault of her own, and in the early stages of kidney failure, to boot.
According to our friend Cole at the SPCA of Hancock County, these sudden changes have had Grace feeling down on the dumps, as of late. And we can't say that we blame her.
"She's been feeling sad since coming to the shelter after knowing a home for her whole life, and then to find out she is in the early stages of kidney failure … well, no wonder Gracie spends most of her days looking so sullen!"
Cole says she's often passed over for cats that come across as more outgoing, which is a shame since she's really such a love bug.
"Most visitors pass by Gracie thinking she isn't a friendly cat, but if they take a moment to quietly get to know her, they'll find out she is a darling. She loves chin rubs and soft treats, and she even loves kisses from her friends."
Folks at the shelter say that she gets along just fine with other cats and might even be alright with a mellow pooch.
"She lived with other cats before and was fine with them, and though she would likely prefer older kids and laid-back dogs, she can likely coexist with either. She simply wants a patient and kind home where she can be doted on and loved."
If you'd like to set up a date to meet with Grace, you can call the SPCA of Hancock County at 207-667-8088, or you can check out their website at www.spcahancockcounty.org.
You're Breaking The Law In Maine If You Have Any Of These Animals As Pets
Stick to the cats and dogs that you know because if you're keeping any of these animals (or animals like them) as pets in Maine, you're breaking the law and could face stiff penalties.
17 Wild Animals You Could See in Bangor
A young moose was seen munching on trees in the Bangor City Forest recently. Here are some other animals that are known to live in the Bangor city limits, particularly within the Bangor City Forest, a 600+-acre preserve in the city.
More From WWMJ Ellsworth Maine