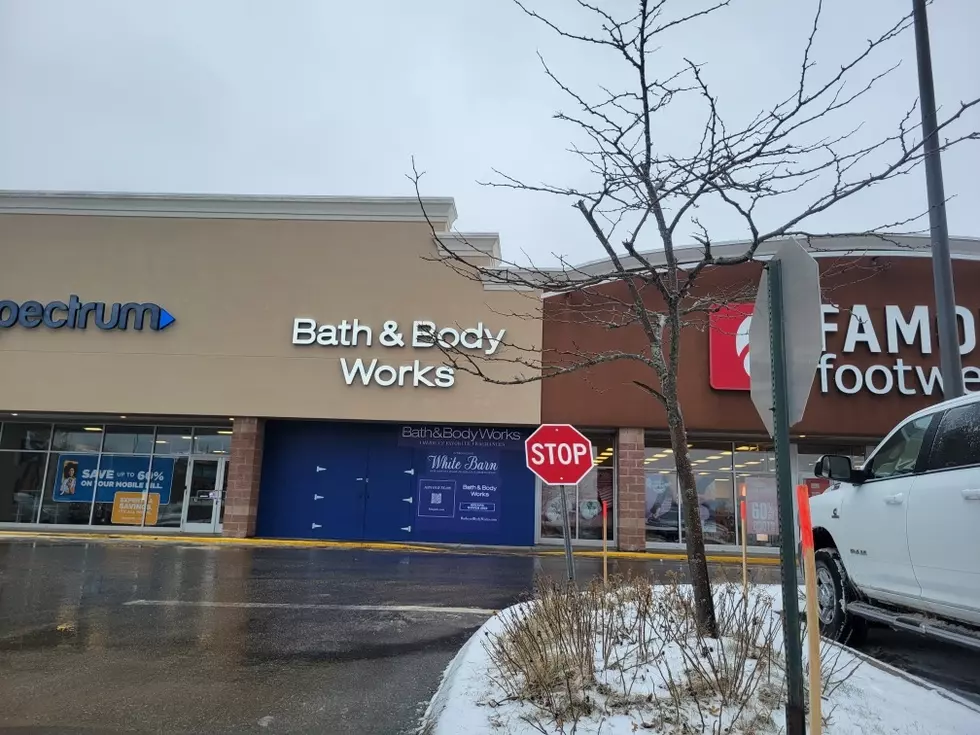 Beauty Supply Store To Open Second Shop Outside Of Bangor Mall On Stillwater
Bath & Body Works 3, Liz Leavitt
Good news for those who love to smell and feel good; Bangor's getting another Bath & Body Works store.
This will be the second Bath & Body Works store in Bangor for the company.
The original store has been located inside the Bangor Mall for years.
The new shop will open in the Parkade Plaza off Stillwater Avenue.
Paramount Realty Services, who oversee the stores in that plaza says the new shop will take up the remaining space where The Dress Barn used to be. Spectrum occupies part of that space already.
Right now, the storefront is covered in temporary boarding with signs for Bath & Body Works and the White Barn, an off-shoot of the brand.
According to the Bath & Body Works Company Website, they have more than 1,700 company-operated stores located throughout the US and Canada and almost 400 international franchises that operate online.
Paramount Realty Services says the new store is scheduled to be open by the end of this month.
13 Stores You Shopped At In Maine But Your Kids Have Never Heard Of
Any person who grew up in the 70's, 80's or 90's knows that shopping malls were everything but as times changes, so do stores. Here's a list of places people in Maine shopped at during those decades that your kids have probably never heard of.
Do you have our free app yet? If you don't, give it a try. It lets you listen to us anywhere. You can hear all your favorite songs, plus keep up with everything happening in our area. If you want, we'll even send you alerts when something new happens. There are prizes to win and fun to be had. Just enter your mobile number in the box below, and we'll shoot you a link so you won't miss a thing.
More From WWMJ Ellsworth Maine