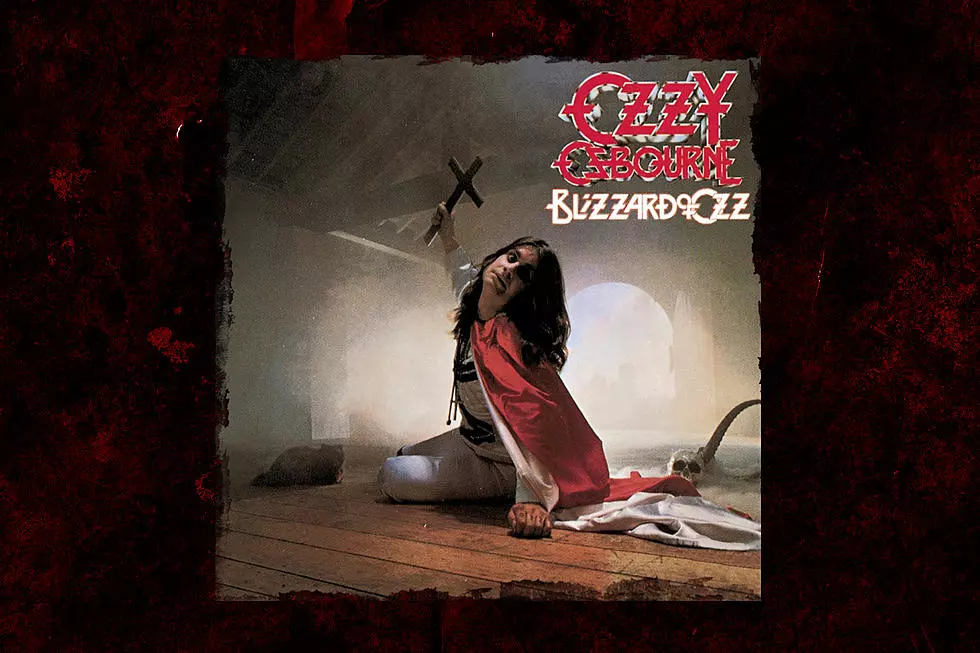 Say 'I-95 Rocks!' & Win A 'Blizzard Of Ozz' Digital Download
Jet Records
This Halloween at 10 p.m. we'll celebrate the 40th anniversary of the release of Ozzy Osbourne's album, Blizzard of Ozz!  We mean really, it's Halloween and the Prince of Darkness, the two go hand in hand, right?
Not only do we have a great 2 hour on air special featuring Ozzy, his wife Sharon, and host Matt Pinfield, but we're giving you a chance right now to win a digital download of the 40th anniversary edition of Blizzard of Ozz!
Here's how all you Ozzy fans out there can enter to win:
First: If you don't have the I-95 Rocks App, get it. That is how you will enter.
Open the app and tap the "Say I-95 Rocks" button. See the red arrow below? That's where you'll find it!
Then just say, "This is [Your Name] from [Your Workplace], and I-95 Rocks!"
If you need any help from there, just let us know. We're literally just sitting here at the moment listening to Ozzy! If you're one of our big winners then you'll receive a download code via email from us.
Enter your number to get our free mobile app
More From WWMJ Ellsworth Maine