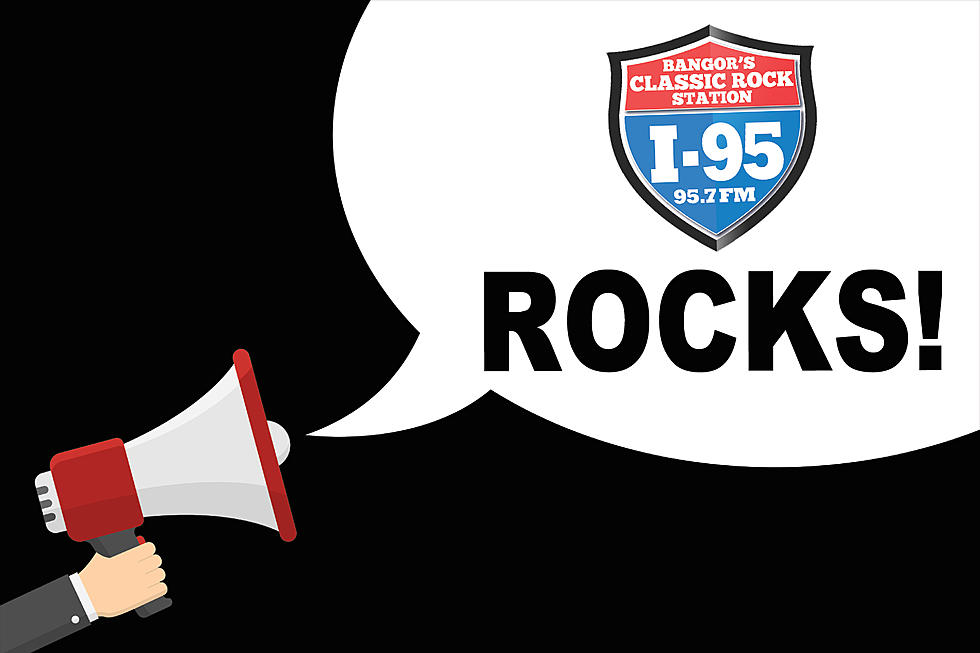 Say 'I-95 Rocks' + Hear Yourself on Bangor's Classic Rock Station
I-95 is Bangor's Classic Rock Station
If you listen to I-95, Bangor's Classic Rock Station, you've heard it.
Lots of listeners have sent -- and continue to send -- us audio of themselves saying a familiar line: "I'm [NAME] from [TOWN] and I-95 rocks!"
Lots more of you have called or messaged us asking how to do it.
It's really easy.
First, just download the I-95 app. Just head on over to Google Play or the Apple App Store. You'll find our app in both places.
Then just tap the Say 'I-95 Rocks' microphone. See the big red arrow below. It's right there!
From there, just provide your info and record yourself saying "I'm [FIRST NAME] from [TOWN], and I-95 ROCKS!"
Easy, huh?
Then, keep listening to all your favorite classic rock and you might just hear yourself between songs.
Here's a little-known fact: Every month or so, we pick a random entrant and send them a little token of our appreciation -- usually a $25 Amazon card, but who knows?! Really, it depends on what we have in our prize closet.
But, first things first: Get that app.
Every Classic Rock Artist Ever At The Old Bangor Auditorium
These classic rock artists and their history with Bangor go back to the early '70s. Check out everyone who played the old Bangor Auditorium.
More From WWMJ Ellsworth Maine