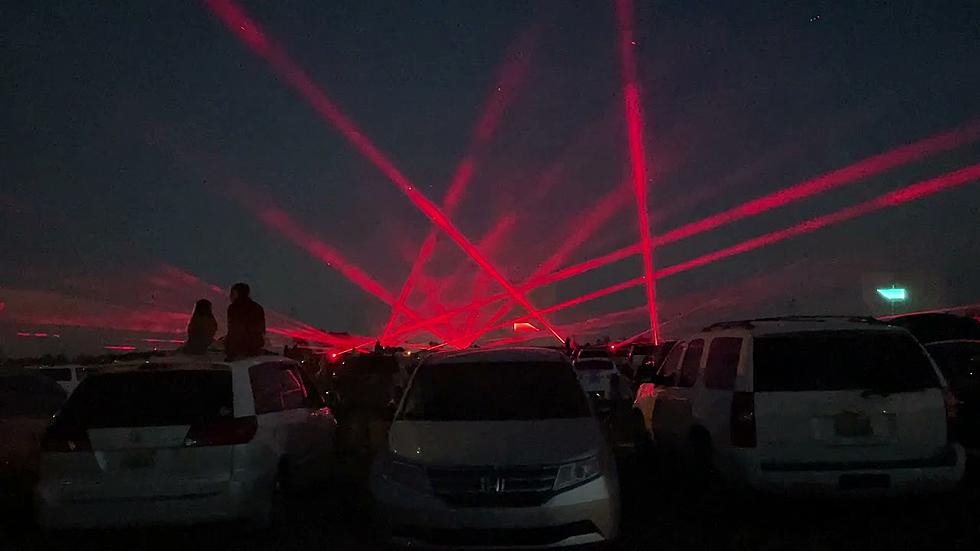 The Drive-In Laser Show Coming To Bangor Looks Awesome
Lovely Existence YouTube
Good tunes, cool light show. Sounds like a fun night to me!
Looking for something different to do on a weekend summer night? The amazing Drive-In Laser Light Show by Cabin Fever is coming to the Cross Insurance Center in Bangor. Stuff your friends or family into the car, and listen to some of the best current hit music, and classic rock tunes, that are all choreographed with cutting edge special effects, high-powered laser lights, and two large 40-foot screens.
Since this is a Drive-in Laser Show, you park just like you were going to a movie. You can tailgate in front of your parking space, so you can bring lawn chairs and sit right out in front of your car. Keep in mind that parking is first-come, first-served, so arrive early! And, be sure to turn your headlights off once you get settled in for the show.
It is recommended that you purchase tickets in advance to guarantee a socially distanced space for everyone. And don't worry about rain ruining your night, because precipitation makes the lasers even more spectacular.
You can bring your own snacks and drinks, and there are bathrooms on-site as well
This all-ages event will run for four days at the end of the month, with two shows Friday & Saturday night.
Thursday, August 26 – 8:30p
Friday, August 27 – 8:30p
Friday, August 27 – 10:00p
Saturday, August 28 – 8:30p
Saturday, August 28 – 10:00p
Sunday, August 29 – 8:30p
Tickets prices are as follows: VIP Front Row $99.99/Rows 2-7 $60.00/General Admission $29.99
Want to go? Get those tix here.
12 Activities in Maine Your Kids Will Actually Want to Do This Summer
Kids enjoy a lot of things but for summertime fun, it all comes down to 5 groups; amusement/water parks, animals, sports, learning, and the beautiful outdoors. If you're looking for some serious family fun this summer, start checking these off your bucket list.
More From WWMJ Ellsworth Maine