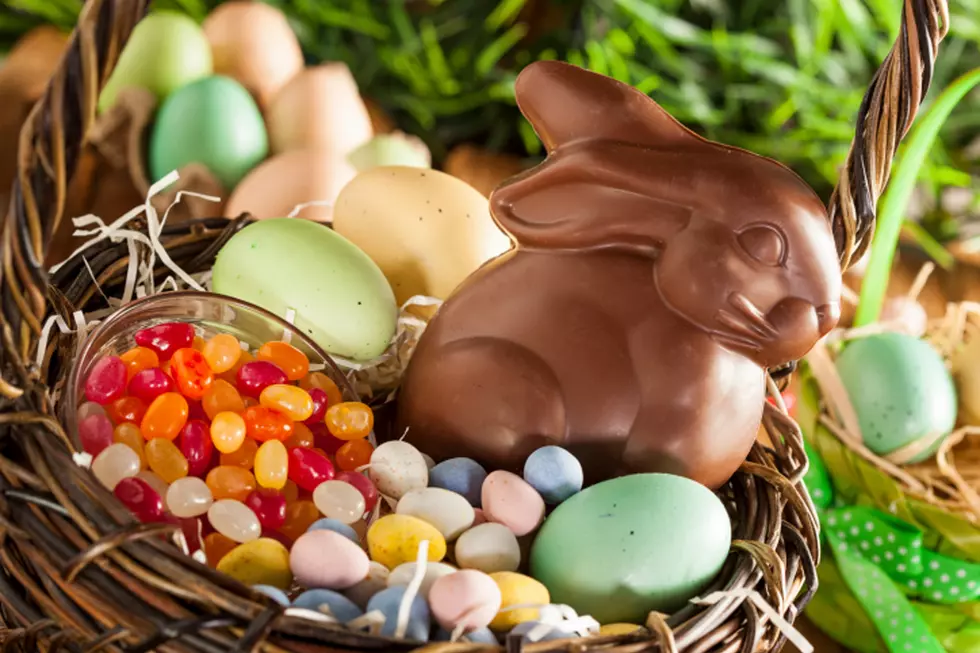 Top Notch Beans And Healthier Chocolate? Yup.
bhofack2
So Easter is this weekend and it you are looking for healthier options and sure fire hit read on.
We'll start with the beans.   If you can believe the map Green Apple suits most Maine taste buds.
Now that is all well and good but according to their most recent survey nationally there is a new champ. America's favorite flavor according to the CandyStore is buttered popcorn. The salt and sweet option has pushed last year's No. 1 flavor (black licorice) down to second place.  The sweet and salty little bean climbed to the top of the list of 30 jelly bean flavors as a bestseller and it was also ranked as a favorite among survey respondents. In 2017 alone, 1.43 million pounds of buttered popcorn jelly beans and 1.31 million pounds of black licorice jelly beans were sold throughout the U.S.
Now for those healthier chocolate choices. This comes from Infoglitz and it is based on calories. That said I think the protein amount gives their winner a plus also.
Reese's Peanut Butter Eggs.  Is considered to be your the best choice. For starters the first ingredient is peanut butter and gives you that protein punch . At only 90 calories and 8 grams of sugar per serving,
Tootsie Easter Egg-Shaped Pops. Taking the second spot in the healthy sort of race . These suckers take a long time to eat and that might put the kibosh to some over indulging. They also only have 60 calories and 10  grams of sugar.
Russell Stover Coconut Cream Egg. The sugar in these comes in at 16 grams with 160 calories is considered a third best choice if you  can stop at one.
Cadbury Crème Egg. Buck -Buck! A single serving is 150 calories and 20 grams of sugar weighs in at #4
Hershey's Milk Chocolate Easter Kisses. If you can stick to a single serving of 7 candies equals 160 calories at #5 the trick again is being able to pace yourself.
More From WWMJ Ellsworth Maine