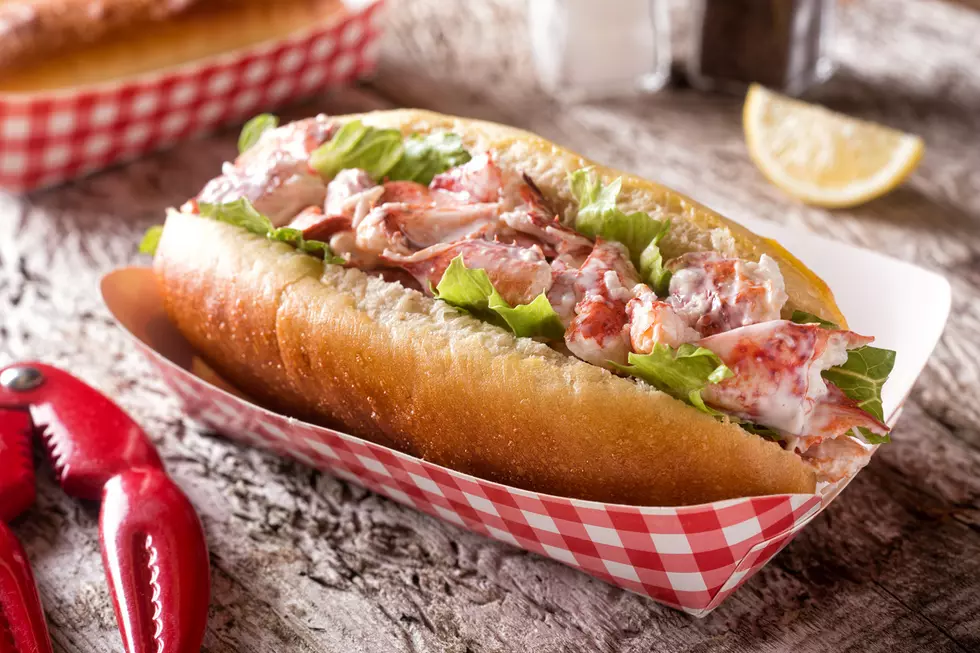 8 Places For The Best Lobster Rolls In Maine
Fudio
Here's the question of the day as we celebrate this National Lobster Day here in Maine and across the planet for that matter. Where do you go for your most favorite lobster roll?
We recently put that question out to our listeners and to our Facebook followers,  and here are the places that they mentioned the most.
So before you map out that weekend road trip, check out these restaurants and take-outs that serve up rolls that are stuffed with juicy and delicious Maine lobster!  You may decide to take a different route other than the one you had initially planned, or, you may just decide to stay home.
First off, please check ahead before your trip, because some of these tasty landmarks may be closed because of the pandemic, or have special routines for ordering and pickup.
1

The Eagles Nest on North Main Street in Brewer was mentioned the most.  Just like Joanie said on Facebook yesterday, "Eagle's Nest" for the win!

2

The Bayview Take-Out is about 60 miles downeast from Bangor, on the Shore Road on Beals Island, off Jonesport.  We've reviewed this take-out in the past, their lobster rolls are tasty fresh and enormous.

3

Red's Eats in Wiscasset is a Maine institution when it comes to serving up lobster rolls.  Not only do out-of-staters make it a "must-stop", but so do Mainers who make the trip 70 miles south of Bangor.  Just look for the long line to the take-out window.

4

You have to go to the eastern most point of the country to find one of the better lobster rolls in Maine.  Quoddy Bay Lobster in Eastport serves up lobster from the cold waters of Passamaquoddy Bay, and it really doesn't get any better than that!  This take-out has a really nice outdoor dining area beside the water as well.

5

Governor's Restaurants on Broadway in Bangor and High Street in Ellsworth were mentioned a bunch.  The place is well-known for it's annual Lobster Roll Day, which happens this year on June 25th.

6

Trenton Bridge Lobster Pound

Location, location, location, along with tasty and generous lobster rolls as well. Trenton Bridge Lobster Pound on Route 3 has always been known for it's great food and friendly service.

7

Carrier's Mainly Lobster on Route 46 in Bucksport got some pretty good comments, with one listener saying "That lobster roll is amazing!!  Hands down the most amazing and the largest lobster roll I've had so far!!"

8

Archie in Sullivan said that his mama made the best, Amy in southern Maine says that her husband makes one of the best, David says that his wife makes the best, and Kelly from Bucksport says that she brings it home from the ocean, cooks it, and then makes her own. Thus proving once again that Mainers are do-it-yourselfers when it comes to just about anything!
More From WWMJ Ellsworth Maine