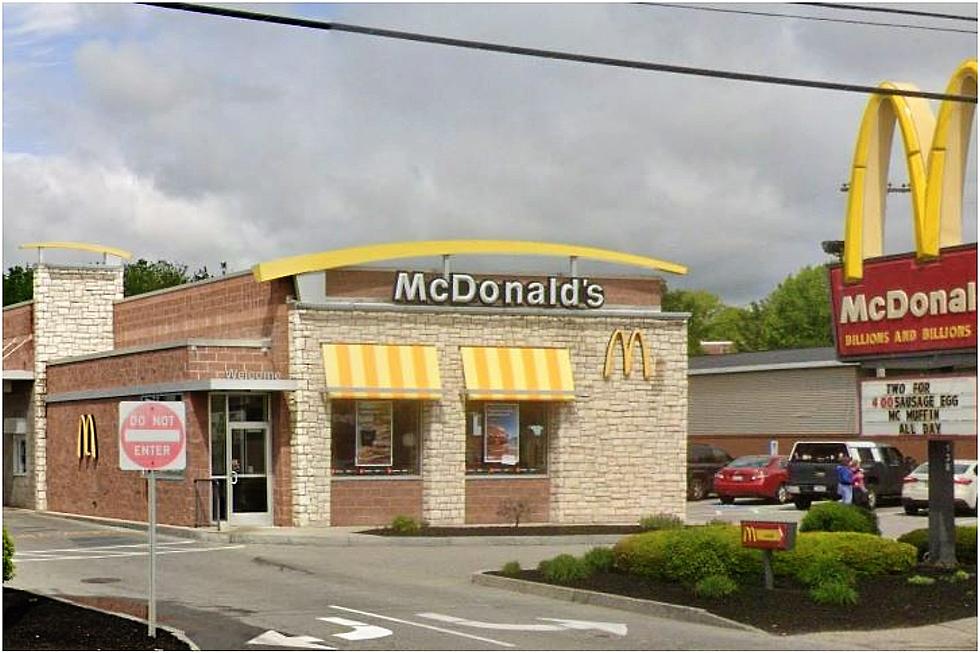 A Maine McDonald's Named One Of The '10 Most Unique In The U.S.'
Google
Here in the 207, we have the distinction of having one of the coolest Mickey D's in the USA!
BabbleTop is the go-to source for all food lovers. It highlights Top 10 lists on all the biggest food topics, food brands, restaurants, fast food, snack foods, sodas, drinks, nostalgic brands, forgotten menu items, food shows, food tv personalities, popular chefs, and more.
Recently, the State of Maine made the list of "The 10 Best Pizza Places In America Hands Down", when they shouted out the amazing Slab in Portland.
We also hit the "Top 10 Absolute Best Sandwiches in America!" where The Clam Shack in Kennebunkport made the list.
This time around, Babbletop listed "The Most Unique McDonald's Restaurants In America, and Maine's "Mansion McDonald's" in Freeport made the cut! And I can tell you from experience, visiting there is definitely a fun pit stop for breakfast, lunch, or dinner.
Freeport, Maine, has some pretty strict zoning laws, so in 1984, McDonald's got around this by setting up shop in a 19th-century home. Rest assured, the inside looks like a regular restaurant
Those bright, golden yellow arches would never have passed the town's goal of keeping that vintage 1800's New England look, so a compromise was born. And as you may know, the same goes for the Starbucks in Freeport as well.
A TikTok user once visiting Maine, named evil easter bunny didn't quite know what to make of the infamous "McDonald's House" located in Freeport.
Here are the McDonald's restaurants that made the Top 10:
Train Station McDonald's
Highway Overpass McDonald's
Montana's National Park McDonald's
Arizona's Turquoise McDonald's
New York's Historical Landmark McDonald's
Georgia's Green McDonald's
Maine's Mansion McDonald's
New Disney World McDonald's
McDonald's Global Headquarters
The Oldest McDonald's in the World
20 National Chains We Want in Bangor
We asked our listeners which national chains they would like to see in Bangor. Here are their responses.
More From WWMJ Ellsworth Maine