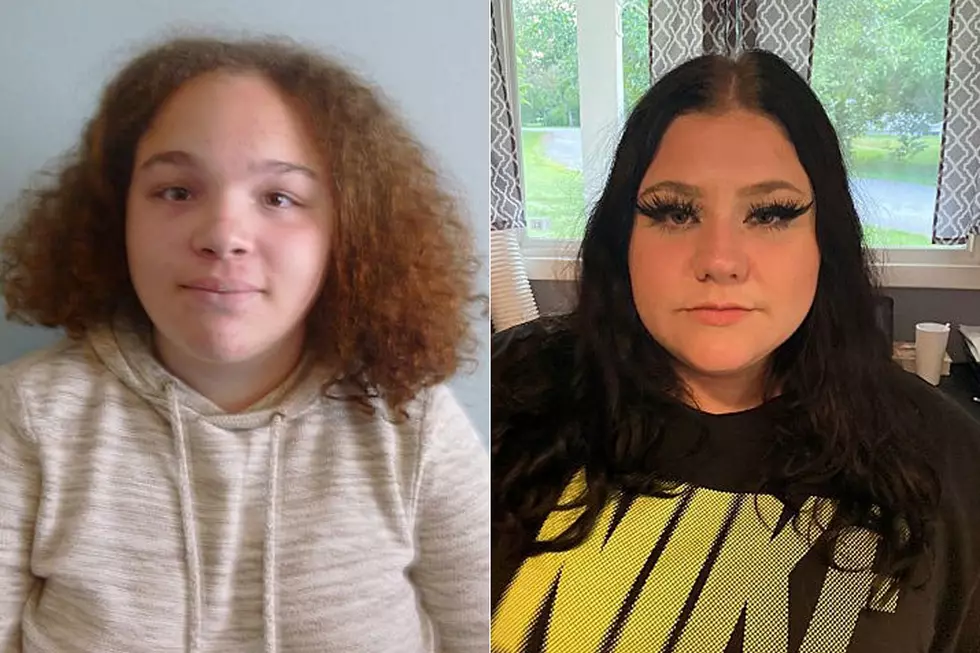 Authorities Asking For Help To Locate 2 Missing Bangor Teens
Courtesy Bangor Police Department
UPDATE: Police on Wednesday located 15-year-old Madisyn Trotter in a grocery store in Portland. Charity Bell, 17, is still missing.
The Bangor Police Department is asking for help in locating two missing kids from Bangor.
According to Sgt. Wade Betters with Bangor PD, the two individuals were called to a local residence at about 2 AM Sunday, July, 3rd.
"Two teenagers, 17-year-old Charity Bell, and 15-year-old Madisyn Trotter had left on foot, and neither had permission to do so. Bell and Trotter have connections in the greater Portland and Lake Region area and are believed to be traveling together. If anyone sees them, please contact your local law enforcement agency."
Charity Bell is described as 5'7, 230lbs with brown hair and brown eyes.
Madisyn Trotter is described as 5'1, 250lbs with blonde hair (currently dyed black), and green eyes.
Both teens live in Bangor. Bangor police urge anyone with any information on where these two might be to contact h Bangor PD dispatch by dialing 207-947-7384, and they can use the anonymous tip line by selecting option 3.
The Bangor Police  Criminal Investigation Division is handling this case. Folks can also contact  Det. Kyle Pelkey at kyle.pelkey@bangormaine.gov with tips.
Peek Inside This Mysterious Maine Farmhouse For Sale That Includes A Jail Cell
One's imagination could run wild thinking about what took place within this house sometime in the past. Maybe it was nothing, but maybe it was actually something.
Nevertheless, this once very beautiful and now very overgrown 1860's vintage American farmhouse at
10 Waldoboro Road
is for sale and listed at $169,900 on Zillow by Cates Real Estate. It contains 5 bedrooms and 2 bathrooms over 1,165 square feet and sits on 6 acres of land.
Do you have our free app yet? If you don't, give it a try. It lets you listen to us anywhere. You can hear all your favorite songs, plus keep up with everything happening in our area. If you want, we'll even send you alerts when something new happens. There are prizes to win and fun to be had. Just enter your mobile number in the box below, and we'll shoot you a link so you won't miss a thing.
More From WWMJ Ellsworth Maine