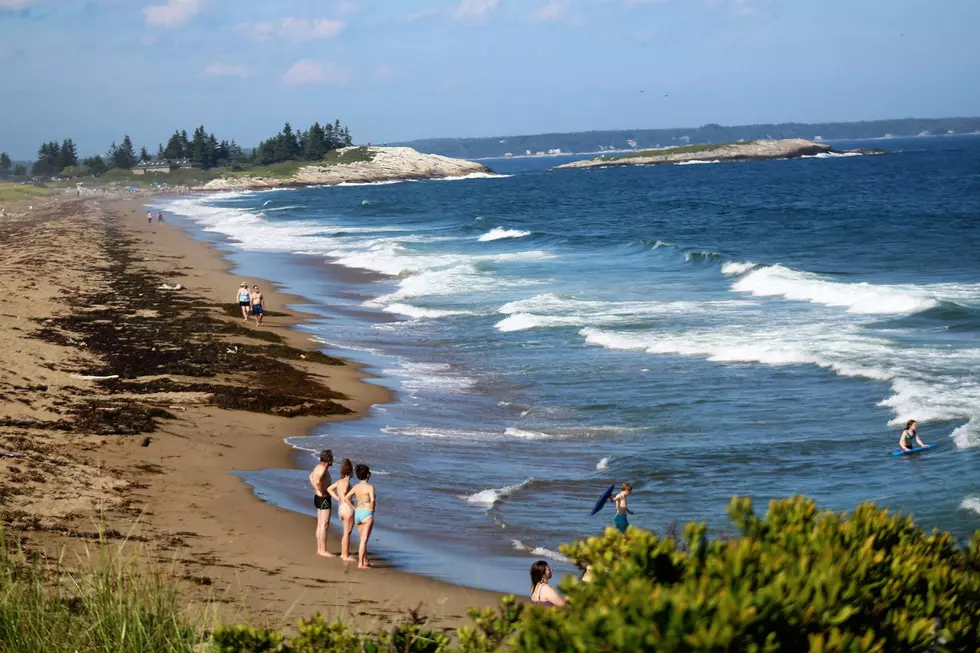 Beach Restrictions Tightened After Possible Shark Sighting
Cindy Campbell, Townsquare Media
Maine officials have tightened restrictions on some southern Maine beaches, after a fatal shark attack and a possible sighting.
Immediately following the fatal shark attack that took the life of a New York woman off the shore of Bailey Island earlier in the week, state officials restricted swimming at two southern Maine beaches to waist-deep water, and barred access to Fox Island, altogether. Shark patrols combed the waters off the coast of Maine but, so far, haven't found anything concerning.
Then, on Wednesday, Popham Beach lifeguards alerted the Department of Marine Resources to a possible shark sighting. The Maine Marine Patrol searched the area, but didn't seen any sharks. They did see a Moli Moli, which is also known as a sea sunfish, and seals feeding on fish. So today, following Maine State Parks protocol and out of an abundance of caution, the Department of Agriculture, Conservation and Forestry is activating new safety measures, until further notice, and subject to change without notice:
Popham Beach State Park is restricted to ankle-deep water access.
Reid State Park is restricted to knee-deep water access, however the lagoon at Reid State Park remains open.
Water access at Ferry Beach State Park and Crescent Beach State Park is limited to waist-deep water.
Officials say all other Maine State Parks are allowing regular water activity, with Park Rangers and lifeguards working to keep the beaches safe.
More From WWMJ Ellsworth Maine