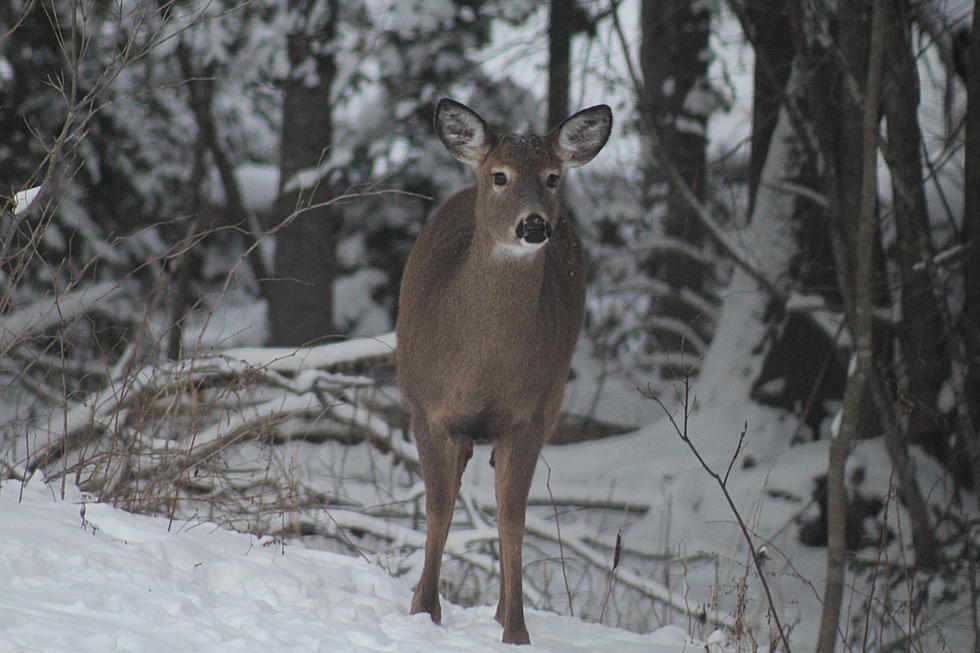 Big Changes May Be Coming To Maine's Any-Deer Lottery
Cindy Campbell, Townsquare Media Bangor
Some big changes to Maine's any-deer harvest are being discussed. Among those changes is a proposed fee for antlerless tags.
UPDATE: The proposed changes will go into effect for the 2022 Maine deer season. See our newly published article for updated information.
No trades and a fee for doe tags. Those are some of the big changes that could be coming down the line for the Maine deer harvest. This week, the Maine Department of Inland Fisheries and Wildlife discussed the proposed changes in a work session that was streamed online. To be clear this is not law, only proposed changes. The public will have a comment period on the changes.
According to IFW Commissioner Judy Camuso, the any-deer lottery would work like this:
Hunters enter the any-deer lottery for free.
If selected for a permit, a $12 fee will be charged for an antlerless deer tag. The fee will need to be paid for prior to a set date.
Additional tags in WMDs that have extra doe tags available would then be available for purchase, similar to how expanded archery permits can be purchased.
The $12 fee will go to the department's newly established Maine Deer Management Fund.
Here are some of the other proposed changes:
2,000 more any-deer permits will be allocated to Superpack license holders.
No any-deer permit swaps.
Crossbow hunting changes, including allowing the harvest of fall turkey with a crossbow.
Again, this is not the law of the land yet. The public will have a comment period on the changes.
The public comment period has yet to be set.
10 of the Deepest Lakes and Ponds in Maine
With 6,000 lakes and ponds, Maine has A LOT of freshwater shoreline. Some are densely populated in the summer months, while others are as remote as the wilderness that surrounds them. They're home to Maine's thriving gamefish populations, which calls-in anglers from all over the country. Ever wondered which of these lakes are the deepest in the state? We checked-over depth charts and topographic maps to find the 10 deepest lakes in Maine, as according to their maximum depth.
15 Must-Have Items For Ice Fishing Season In Maine
Ice fishing is an excellent way to embrace the cold winter months in Maine. It will get you outdoors for some fresh air, it's family friendly, and a successful day could yield a tasty dinner. If you're new to the sport, we put together a list of gear you'll need for a fun, comfortable, and successful day on the ice. Some of these items are more essential than others. Some gear may not be essential at all, depending on how you plan to fish. Again, the items we listed are geared towards those who are new to ice fishing.
Before we get to the list, remember to dress appropriately for the cold weather. We didn't put warm outerwear on the list, but it's definitely a must-have. Dressing in layers is important to ensure you're warm enough throughout the day on the ice. If you start getting too warm, you can simply take a layer off. Hand warmers are also worth packing.
15 Astonishing Natural Wonders Of Maine
Here are some of the bewildering and incredible sights of the natural world you can find here in Maine. How many places on the list have you visited or seen?
More From WWMJ Ellsworth Maine