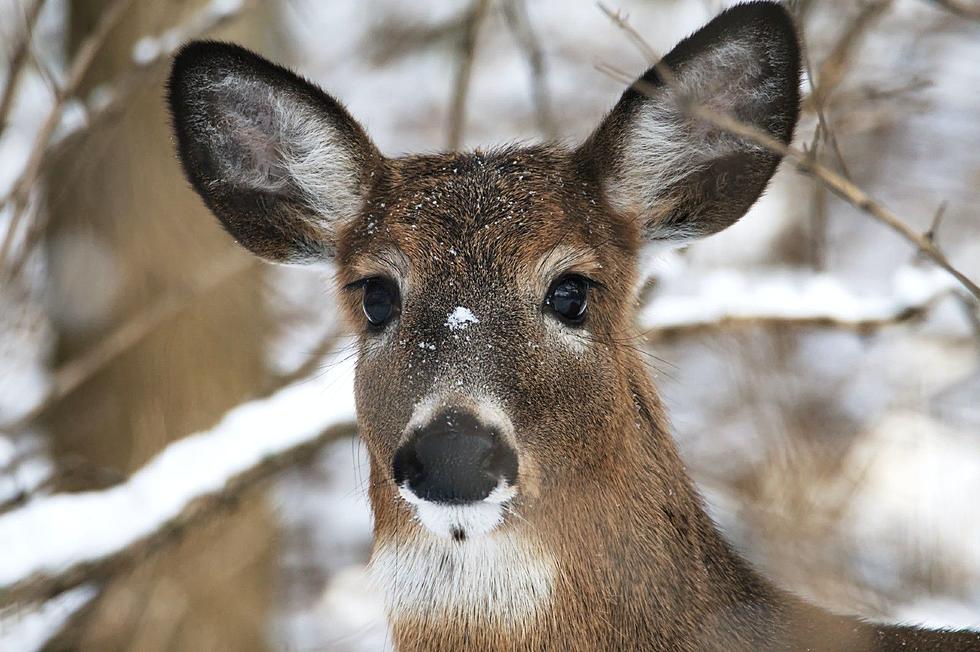 Forever Chemicals Found in Deer Are Causing A 'Do Not Eat' Order in Maine
Karl Heinz Muller via Unsplash
Why is food trying to kill us now, too?
When I used to be in the restaurant business, I remember when all the hub-bub started about the amount of Mercury in fish coming out of Maine's waters. I remember there were all these recommendations about what you should eat, and how much. Pregnant women in particular were advised to leave Maine's ground fish out of their diet.
A lot of people thought it was a bunch of hooey that the subject was being presented in such a dire manner. But it turns out, all that stuff was totally true. Mercury levels were through the roof and changes needed to be made. The jury is still out on that one, kinda. It's hard to say how much actual progress has been made.
Now venison is the new food throwing bad stuff at us.
According to a recent article in Time magazine, PFAS have been discovered in Maine in the last couple years, and now it's reached the point where the State of Maine is now issuing a "do not eat" order on wild venison. These forever chemicals are popping up all over the place in unexpected areas, contaminating fields of farmers all over the state.
Last year, Maine had a "do not eat" order for the area of Fairfield due to PFAS contamination. This year, Maine is likely to expand the range well beyond that one area. In the same article from Time, David Trahan, executive director of the Sportsman's Alliance of Maine, suggested more than deer may be affected.
Wild turkeys, other game birds, and fish may also be affected later on. What I find crazy, is that if you can't food that grows in the forest, why is food growing anywhere else going to be any safer? Sadly, forever chemicals are well, forever. Let's hope we can fix it before we can't eat anything and Soylent Green becomes a thing.
One of the best parts of hunting is the leaf peeping. Do some right now with these killer photos...
Fall Colors of Maine
Listeners share their unreal foliage photos.
Here Are The Top 10 Cheapest Towns To Live in Maine
Are you looking for a place to live in Maine that won't break the bank? Here is a list of the 5 most affordable towns to live in, in 2022.
The Most Common Last Names in Maine, Is Yours One Of Them?
Have you ever wondered what the most commonly used names in Maine are? Well, I've got the list for you here!
More From WWMJ Ellsworth Maine