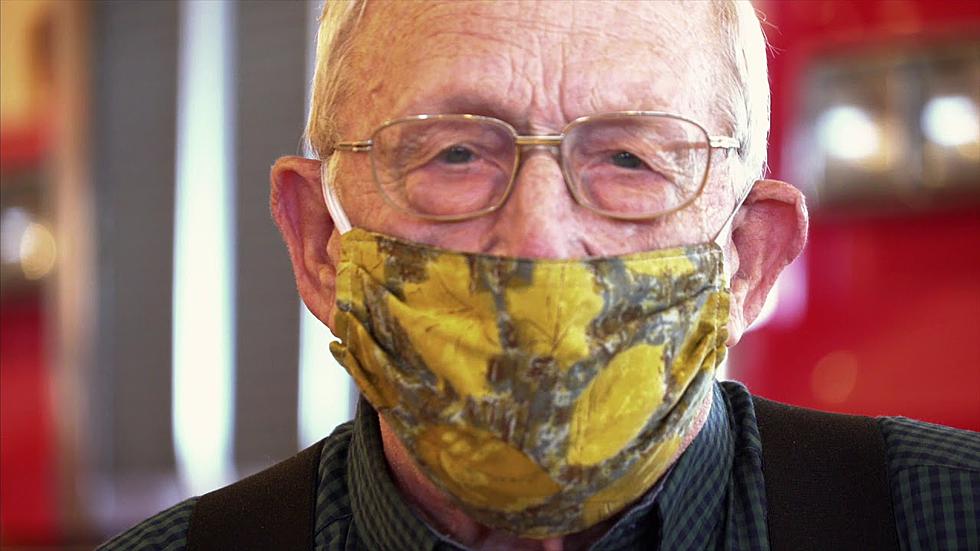 'Buttery, Flaky Crust' Couple Mask Up For ME [VIDEO]
Sutherland Weston YouTube
What more of a reason do you need to mask up?
John Palmer and his wife Sonja have become local legends around these parts. You may remember them for their hysterical outtakes from the "Buttery Flaky Crust" blooper commercial Dysart's ran a few years back. The ad was immensely popular, and 7.4 million views prove that.
It even spawned a parody from SNL called "Dickenson's Roadside Diner" with Will Ferrell and Kate McKinnon.
John and Sonja have joined local residents by showing their support for our community by following experts advice to wear a mask when in public.
This has been a trying year for everyone. The last four months have seen a complete reversal of life as we know it. Not just in Maine, but all across the world.
In the last several weeks, local businesses have started to reopen as we attempt a return to normal. One of the best ways to ensure your safety, and the safety of others is to wear a mask when in public. Wearing a reusable, cloth face covering and staying socially distant in public is an easy way to show your care for others and to help control the spread of COVID-19. This is where Masks For Maine can use your help!
Mask Up for ME allows everyone in our community to show off their generosity and care for others by wearing a face covering in public places. Mask Up for ME also gives people a place to donate homemade cloth face coverings to supply those who are without.
Local residents who need face coverings and can't supply their own masks are able to obtain them through our community partners' distribution locations. Donated face coverings are free for the taking, professionally cleaned and packaged before being distributed.
You can help by making a financial donation to the United Way of Eastern Maine's community face covering fund. All proceeds will go toward the purchase of reusable, cloth face coverings for those who cannot supply their own. https://chlb.me/mask-up-for-me/ gives you the option to donate $10, $25, $50, or whatever you can afford.
These masks are distributed to non profit organizations throughout the region and be available for individuals to access at specific locations in the community. Individuals needing a mask should reach out to their primary care providers directly, or contact Penquis at (207) 973-3500.
Check out this fun video of some local folks you may know, who are encouraging you to "Mask Up For ME."
Mainers Don Masks To Combat Coronavirus
More From WWMJ Ellsworth Maine