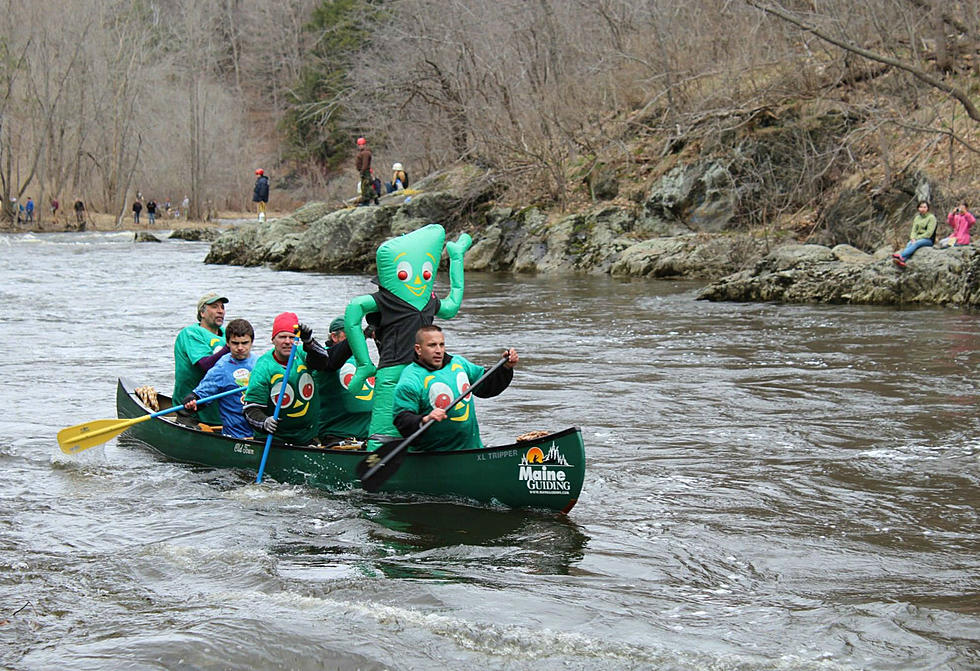 Date Set For 2021 Kenduskeag Stream Canoe Race
Amanda McDonald, Townsquare Media
A date has been set for the annual Kenduskeag Stream Canoe Race, but whether it can safely happen this year has yet to be determined. 
Bangor Parks and Recreation has set a date for the 2021 Kenduskeag Stream Canoe Race. The race may take to the water on Saturday, April 17. However, the decision to hold the race amid COVID-19 health concerns has yet to be determined.
Bangor Parks and Rec says, "We are planning on holding the race if possible with modifications in place to make sure the paddlers, staff and volunteers are safe while still having an amazing race." A final decision on the race will be announced on Monday, March 1.
One change to the 2021 race that's for certain, is a limited number of boaters will be allowed to participate. Those who want to participate are encouraged to sign up for registration email notifications. Organizers say email alerts will be the quickest way to find out when registration opens. Typically, registration opens in February or March.
Last year would have been 54th running of the Kenduskeag Stream Canoe Race. However, the event was canceled about a month from race day. Tracy Willette, Director of Parks and Recreation, said: "It's a difficult event to postpone and reschedule since the water level in the stream continually drops throughout the spring, along with the resources needed to safely run the event."
The 16.5 mile race begins in Kenduskeag Village, and ends at the Penobscot River in Downtown Bangor. The race typically attracts around 800-900 paddlers, and hundreds of spectators each year.
Can The Average Person Outrun These Maine Creatures?
More From WWMJ Ellsworth Maine