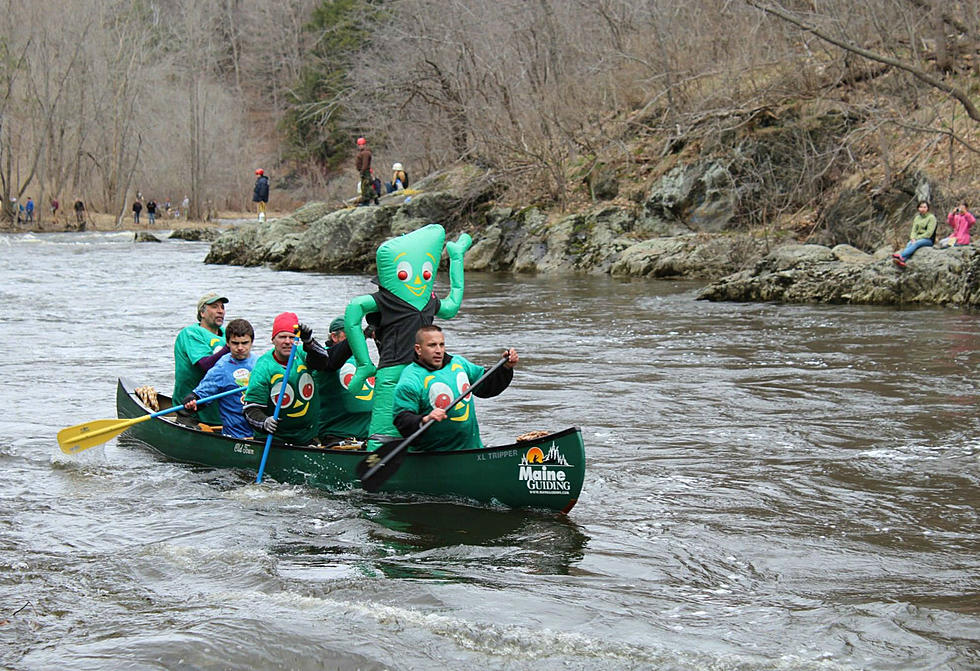 Date Set for 2022 Kenduskeag Stream Canoe Race
Amanda McDonald, Townsquare Media
A date has been set for the annual Kenduskeag Stream Canoe Race.
The 2022 Kenduskeag Stream Canoe Race is set for April 16, 2022. This will the 55th running of the annual race. Registration is now open.
Last race, a limited number of boaters were be allowed to participate due to COVID-19 concerns. It is not known what restrictions will impact the race this year if any. Racers will be able to register online, or in person at the Bangor Parks & Recreation office.
The 16.5-mile race begins in Kenduskeag Village and ends at the Penobscot River in downtown Bangor. The race typically attracts around 800-900 paddlers, and hundreds of spectators each year.
10 of the Deepest Lakes and Ponds in Maine
With 6,000 lakes and ponds, Maine has A LOT of freshwater shoreline. Some are densely populated in the summer months, while others are as remote as the wilderness that surrounds them. They're home to Maine's thriving gamefish populations, which calls-in anglers from all over the country. Ever wondered which of these lakes are the deepest in the state? We checked-over depth charts and topographic maps to find the 10 deepest lakes in Maine, as according to their maximum depth.
15 Astonishing Natural Wonders Of Maine
Here are some of the bewildering and incredible sights of the natural world you can find here in Maine. How many places on the list have you visited or seen?
17 Wild Animals You Could See in Bangor
A young moose was seen munching on trees in the Bangor City Forest recently. Here are some other animals that are known to live in the Bangor city limits, particularly within the Bangor City Forest, a 600+-acre preserve in the city.
More From WWMJ Ellsworth Maine