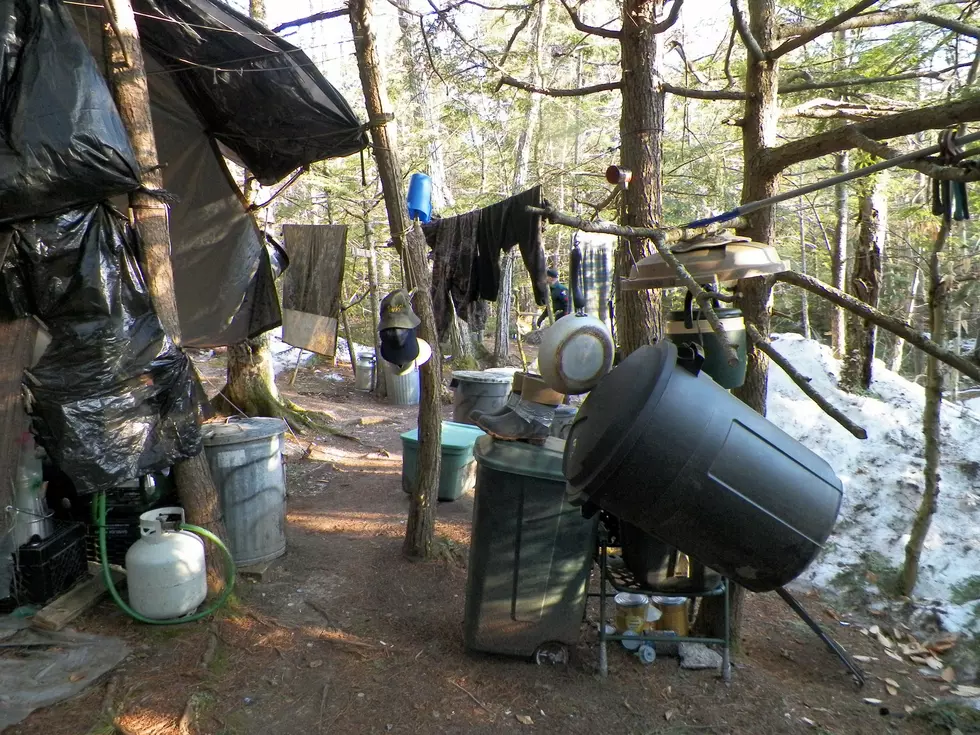 Documentary About The North Pond Hermit Streaming For Free Online
Photo Credit-Maine State Police
If one were to choose a champion of social distancing, undoubtedly you'd have to choose Maine's own Christopher Knight. If that name doesn't sound familiar to you, it's because you probably know him better as the North Pond Hermit. He became world famous seven years ago when he was arrested for committing over 1000 burglaries.
But the stealing wasn't what the whole story was really about. It turns out that after a couple decades of urban legend, he confessed that he'd been living alone in the woods for over 27 years. He had a little campsite that he'd set up for himself in some rugged terrain in the woods, and was almost totally unnoticed the entire time.
Right after Knight was arrested in 2013, a French filmmaker named Lena Friedrich, sought to tell the hermit's tale. Though Friedrich never actually spoke to Knight, she did speak to many of his victims, and others who knew him or of him. there was also a fantastic book written about him by Michael Finkel.
I read the book, and can't wait to sit down to watch this short film. For some reason, I have been completely fascinated by the hermit's tale ever since I first heard about it. I've always considered myself kind of a loner, but when I consider what he pulled off, I know I never could've done that. 27 years is along time to only speak to two people.
But according to the BDN, Friedrich has decided now that Knight is out of jail, and it's the anniversary of his capture, that it was time to release the film for everyone to see. So if you wanna check out this crazy story yourself, you can go here an watch it right now. Perhaps you and I will be watching it at the same time? We'll see.
More From WWMJ Ellsworth Maine