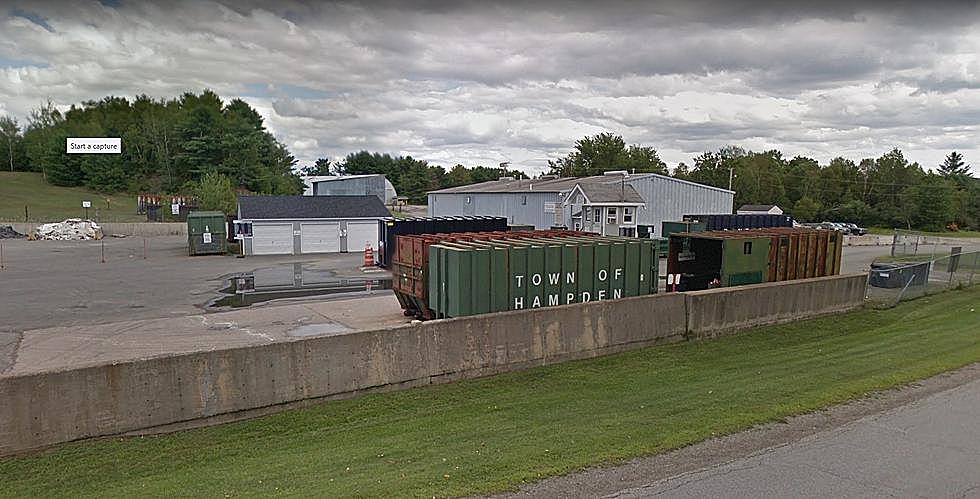 The Controversial Swap Garage In Hampden Gets A New Lease On Life
Google Street View
This has been going on for a while now...
Way back when covid was shutting everything down, the much-beloved swap garage in Hampden had to shut down, for obvious reasons. Especially at the beginning. No one knew what covid was really all about, and no one wanted to get sick. To access the garage, people would have to pretty much gather shoulder to shoulder.
The issue came to a head this past summer when all the covid restrictions were lifted. Residents of Hampden just kind of assumed the swap garage would come back. I wrote about it at the time, because I live in Hampden, and love the swap garage as much as anyone else. And I also wanted it to open back up.
A little history...
At the transfer station in Hampden, there was a little garage where you could leave decent things. It was a great spot to browse through some good stuff and maybe take some home. When I first moved to Hampden, friends were eager to be the first ones to tell us about how cool it was.
It reminded me of the old days in Portland when I first moved there. The city used to do an annual large item pick-up, which for most young 20-somethings in Portland, translated to "furniture shopping month". So maybe it was nostalgia, but I loved that dang swap garage and wanted it back.
Unhappy customers, unite!
Lots of folks started complaining to the town, saying that it should come back, and demanded answers. the town went ahead and formed a committee to address residents' concerns, and finally brought a solution before the town council. According to an email exchange I had with Town Manager Paula Scott, the town is playing ball.
...the Council authorized use of reserve funds to purchase a new building - like the mini barn types.  We are still trying to determine the exact location near the entrance road, but it will likely be somewhere near the gate attendant shack. We still have to build a gravel pad for it and determine the configuration for parking. Also, there is a delay on when we might be able to purchase it due to supply; and that is across the board with all vendors we contacted. (sign of the times) The original shop will be demolished to address safety concerns.
So here we are, about a year and a half later, and in the coming months, we Hampdenites will finally have our beloved swap garage brought back. What's great, is that it shows with patience and proper channels, sometimes things just work out the way they're supposed to. It's nice for the "little guy" to take a stand... and feel victorious.
Job well done by every single person involved. From concerned residents to the town council itself, for really listening to what the people wanted.
Things People Say That Make Mainers Roll Their Eyes
Here Are Some Of The Nastiest Nicknames For Towns and Cities In Maine
$3.5 Million Bar Harbor Estate For Sale Includes An Amazing Pool
The stuff that dreams are made of!
Wow, look at this huge solar-heated saltwater swimming pool, which is part of this $3.5 million dollar estate for sale located on the shore of Salsbury Cove in Bar Harbor. There's certainly enough room in it for all of your family and friends, and then some! Just imagine the pool parties that you could hold here. Where's that volleyball?
The property built in 2009 is located at 65 Shore Acres Road and consists of the main house and a couple of really nice seasonal guesthouses on 2.64 acres right on the shore. All total we're talking 6 bedrooms and 5 bathrooms and a total of 5,826 square feet. Pretty amazing, and that's what your guests are sure to say when they stop by to visit or to spend a few fun-filled and relaxing days by the ocean in Bar Harbor.
More From WWMJ Ellsworth Maine