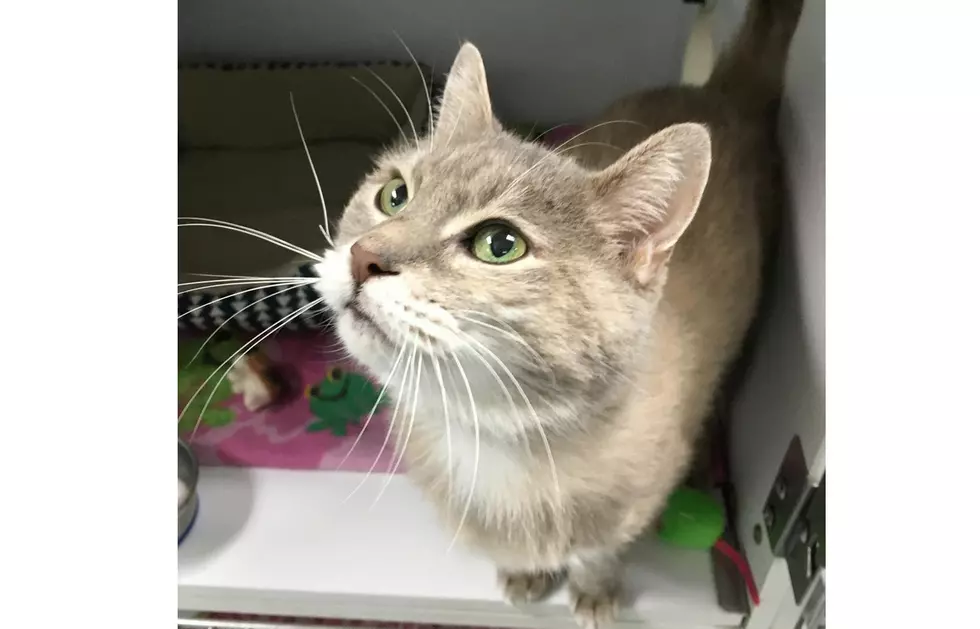 Jo Kitty's Green Eyes Will Light Up When She Meets You
Jo, SPCA of Hancock County
Nothing will keep our SPCA of Hancock County Pet of the Week down!
Life isn't simple for JoJo, or Jo, as they call her at the shelter, as she's about 8 years young and already insulin-dependent diabetic.
When you first meet her, she comes off as sweet and subdued as her dilute tabby markings, but she has plenty of spunk left in her! She is about middle aged by cat standards and can expect a good long life of snuggles and cuddles as long as she stays on her insulin, which she is super cooperative about taking after every meal.
Jo loves people, big and small, old and young. Her green eyes light right up when you pay attention to her. All she asks for is no other cats, as she gets into quite a hissy fit about that point.
Due to the spread of COVID-19 in the area, the SPCA of Hancock County is currently closed to the public.  But, the animals are still available for adoption.  The best thing to do at this point is monitor their WEBSITE, for both animals that are available for adoption, further contact information, and how you can donate to support the SPCA of Hancock County.
The SPCA of Hancock County is a no-kill facility, and currently has many cats and dogs available for adoption. It's located at 141 Bar Harbor Road in Trenton. Donations are always accepted. They will take your returnable bottles as a donation, so please drop them off!
Email them at info@spcahancockcounty.org
How to Avoid Attracting Bears to Your Yard
More From WWMJ Ellsworth Maine