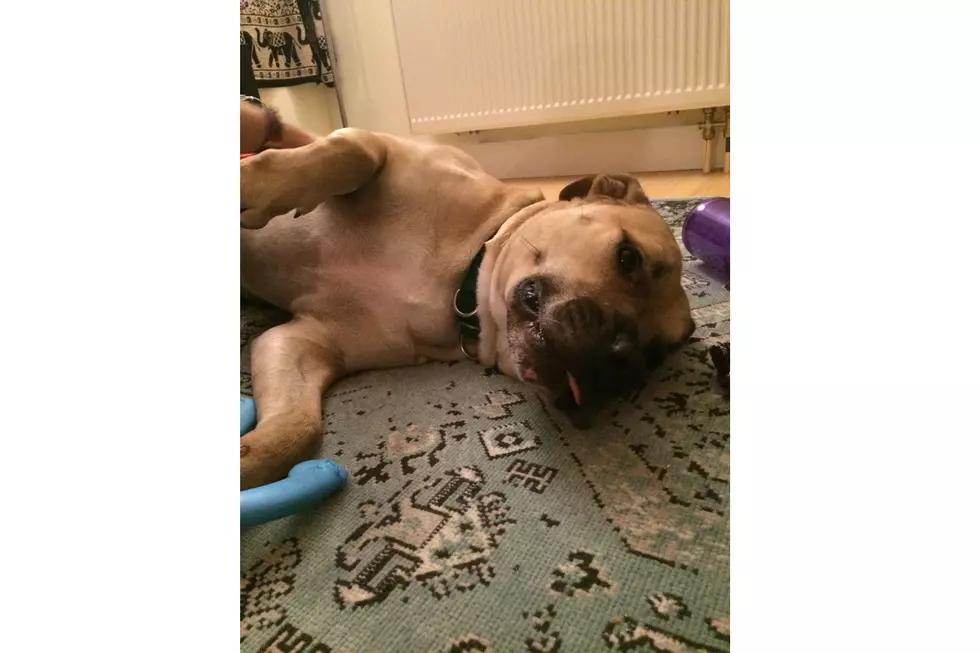 Long-Time SPCA Resident Rocky, The SPCA Pet Of The Week
Rocky- SPCA of Hancock County photo
Despite being a wonderful, friendly dog who gets along with humans fabulously, Rocky's been holed-up at the SPCA of Hancock County for a while.
Many dogs who come to the shelter have a brief stay: they arrive, we make sure they're vaccinated, microchipped, and spayed/neutered, and then they soon find a home. Some dogs, though, have a harder time. Somehow, despite their wonderful individual qualities, there are dogs who are here week after week.
Rocky is one of these dogs. He's stunningly handsome, with a big goofy smile and soft tan fur, and a tail that wags and wags (and wags)! He is quick to learn, knows how to sit for treats, and is such a playful, cheerful dog. Yet he's still waiting for a home!
So the folks at the SPCA found a kind person to foster him while he waits, to see how he does with the chance to live in a household. Spoiler: he's amazing! He's so much more relaxed and has settled right in. He is doing great with visitors to the house, going for walks, housetraining… what a good boy!
Now all he needs is a home! Rocky is 4-5 years old and is looking to be your only pet.
Call the shelter at (207) 667-8088 to schedule a meeting with this good boy in his foster home!
The SPCA of Hancock County is a no-kill facility, and currently has many cats and dogs available for adoption.  It's located at 141 Bar Harbor Road in Trenton.  It's open  Wednesdays through Sundays between 11 AM – 5 PM.  Donations are always accepted!  They will take your returnable bottles as a donation, so please drop them off!
More From WWMJ Ellsworth Maine