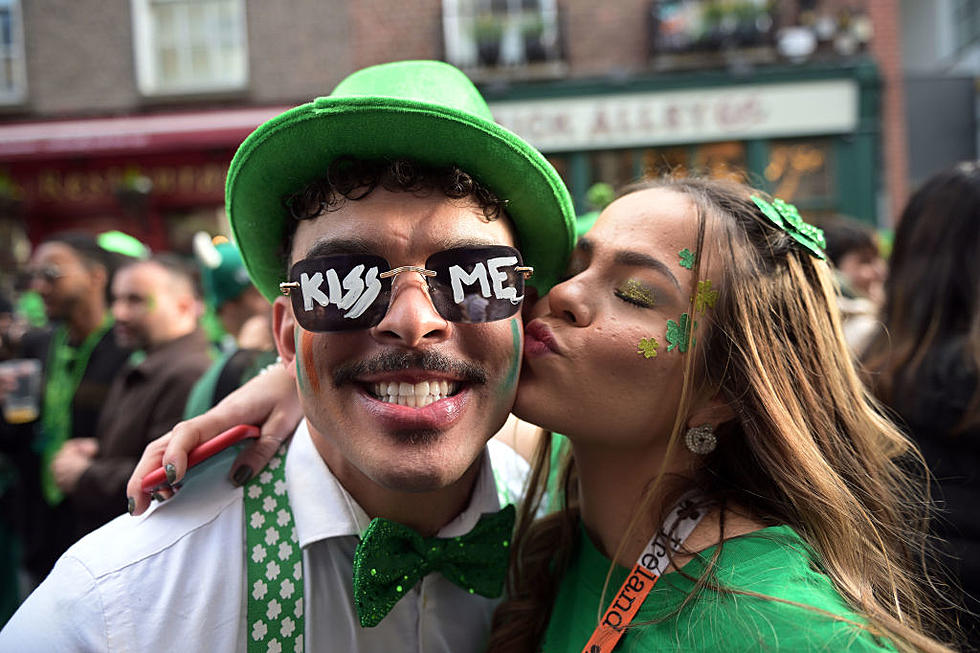 Looking For St. Patrick's Day Shenanigans In Bangor?
Getty Images
Raise a glass to St. Patrick's Day with a cold brew, great Irish food, and live music. There is a full slate of events going on right here in the greater Bangor area.
There are plenty of things to do in Bangor on St. Patrick's Day, and the fun starts bright and early!
Paddy Murphy's gets the party started bright and early at 6 am. Grab a Guinness, chow down on some corned beef and cabbage, and start the day the right way.
Mason's Brewing Company in Brewer, wants you to come early for a pint and a traditional Irish Breakfast starting at 8 a.m. The Napper Tandies will be playing your favorite tunes at 11 a.m. and at 6 p.m.
Penobscot Pour House in Bangor, will have tasty food, green beer, and lots of tunes. Opening at 10am, you can enjoy live music from Adam Ouellette at 1pm, Kevin Hamel at 5pm, and The Tourmalines at 9pm.
Join the crew at High Tide, for a St Patrick's Day celebration you won't soon forget. There will be food and drink specials all day, and music! Kevin Hamel from 12pm–3pm, amd Paris Bacon, from 7pm-10pm.
Carolina's Sports & Spirits is throwing a huge bash, with some pretty incredible food! Corned beef and cabbage, green beers, everything Irish is on special, Guinness, Bailey's, Jameson's.
Sea Dog Brewing Company will feature brunch from 10am-2pm, lunch & dinner from 2pm-10pm, and the abr will be open until 11pm. Check out great St. Patrick's Day specials starting at 2pm!
Queen City Cinema Club is throwin down with St. Patrick's Day karaoke, hosted by the indomitable On Track DJ Bros, starting at 9pm. No cover
Thursday also makes the start of March Madness, so Season's will have all the NCAA action on a ton of TVs, while you enjoy Guinness on tap!
Shout outs to Geaghan's, Brewster's, The Tavern, Mad Kat and Kosta's. These local spots and many others are waiting to celebrate with you.
Eat well, play hard, and drink responsibly! Happy St. Patrick's Day!
Most Americans Don't Know These Irish Slang Drinking Words
It's not even Irish Gaelic, but Hiberno-English can also be difficult to understand. Here's a list of drinking-related slang terms commonly used on the Emerald Isle.
More From WWMJ Ellsworth Maine