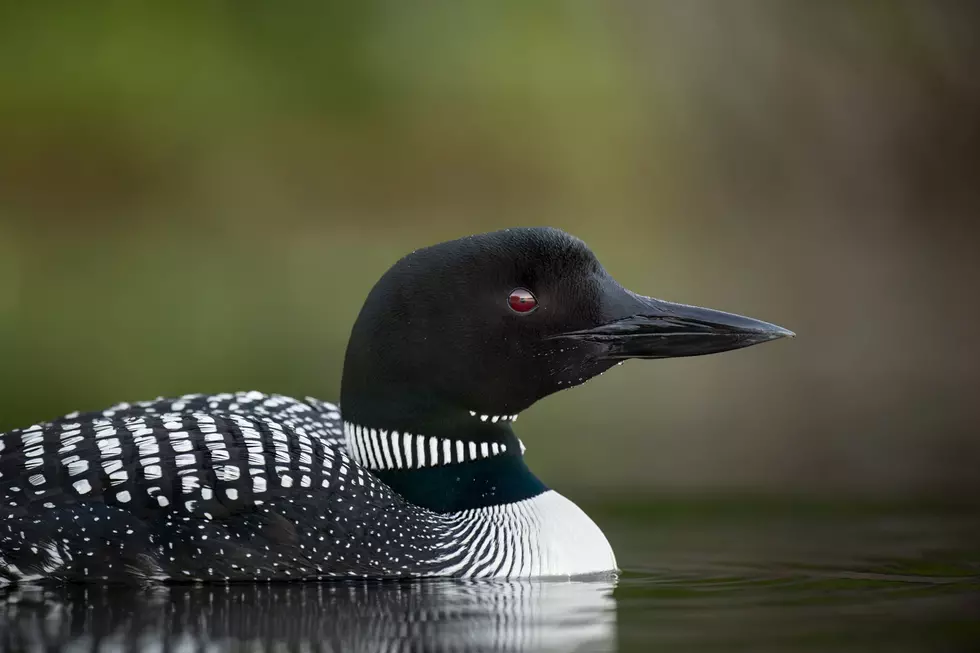 Maine Entices Fishermen To Trade In Lead Tackle With $10 Voucher
Getty Images
How many times have we read of a Maine eagle or loon that has been found either suffering or dead because of lead poisoning?  There have been many.
The Maine Department of Inland Fisheries and Wildlife tells us that now is a great time to double check that your gear is legal and safe for loons and other wildlife.
Lead enters our Maine lakes as lost or discarded fishing gear, and when loons and other Maine wildlife ingest it, they will eventually suffer a slow and painful death.  As a matter of fact, lead poisoning is the #1 cause of death for the common Maine loon.
Then there are the eagles.  Remember back in 2017 when a sick eagle was discovered suffering by the Kenduskeag stream in Bangor.  Residents of the city lovingly named it "Bangor Mom", and it eventually passed away from severe lead poisoning, most likely from a left behind fishing lure or sinker that it had ingested from the Kenduskeag.
We're told via a recent press release that  to protect wildlife "Maine state law bans the use and sale of lead sinkers and bare (unpainted) lead-headed jigs that weigh one ounce or less, or that measure 2 ½ inches or less."  But this stuff is still being used.
So the Maine Department of Inland Fisheries and Wildlife is partnering with Maine Audubon and local tackle shops to offer up a $10 store voucher "to customers who turn in one ounce or more of lead fishing tackle to purchase lead-free alternatives."
As a reminder, from August 16th to September 30th, the general law for fishing in rivers, streams, and brooks is restricted to the use of artificial lures and flies only.  All of Maine's fishing laws can be found HERE.
Enter your number to get our free mobile app
Can The Average Person Outrun These Maine Creatures?
10 Things That Every Mainer Has Out To Camp
More From WWMJ Ellsworth Maine