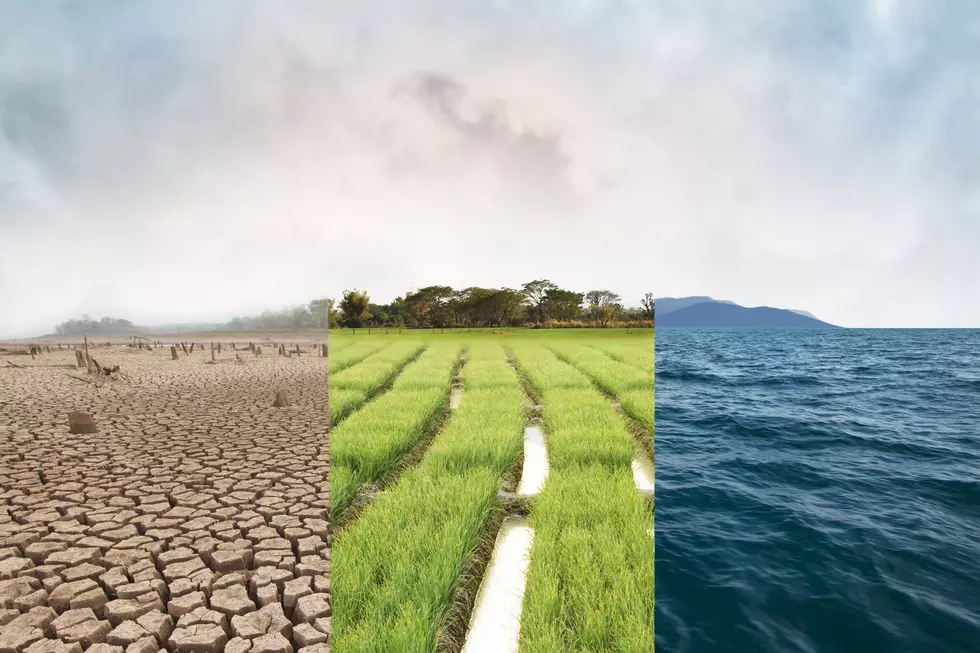 Maine's Big Drought Drags On Into The Fall
piyaset
It's funny, if you'd told me back in the end of April through the beginning of May, that we would be in a major drought by the end of the summer, I never would've believed you. We got some 18 inches of snow at the end of April, knocking down tress and causing massive power outages, and our last snow of the year in the second week of May.
Never in all my life, have I seen snow on the ground after May 1st. And somehow now, summer's over and we're into fall, and are still having record low water levels. If you were to take a walk down by the Kenduskeag Stream right now, in a lot of spots, you could walk across and not get even a hint of wet.
Same with my camp, you can totally see the water marks on the rocky shore from years past, and easily see that the lake is down a good 12-18 inches. Luckily, here at home, my well hasn't had any issues either. My neighbors have said about the same. But in other parts of the state, people's wells are running dry.
According to WABI - TV5, wells are drying up all over the place. It's become quite an issue up in Piscataquis County, where people around there have had all sorts of trouble. Not to mention, much like the Kenduskeag, the Piscataquis River is also pretty much a slow running puddle at this point.
Local fears have more to do with fire conditions, and whether farmers can get enough water to keep their crops going through the end of harvest. It's become enough of a problem around the state, that people are being asked to alert the proper channels if their well runs dry. Sort of like when the power goes out. If your well runs dry, or already has, you can report your dry well here.
Sure it was nice to have a lot of sun this summer, but now we're trying to make up for last year. Ugh. But, rain is popping up in the forecast a bit more, and now that it's fall, plants and trees will be soaking up much less of the water, so groundwater may start to swell up again. Let's cross our fingers. I want to be able to shower this winter....
Enter your number to get our free mobile app
Here Are 6 Things You Never Do In Maine
More From WWMJ Ellsworth Maine