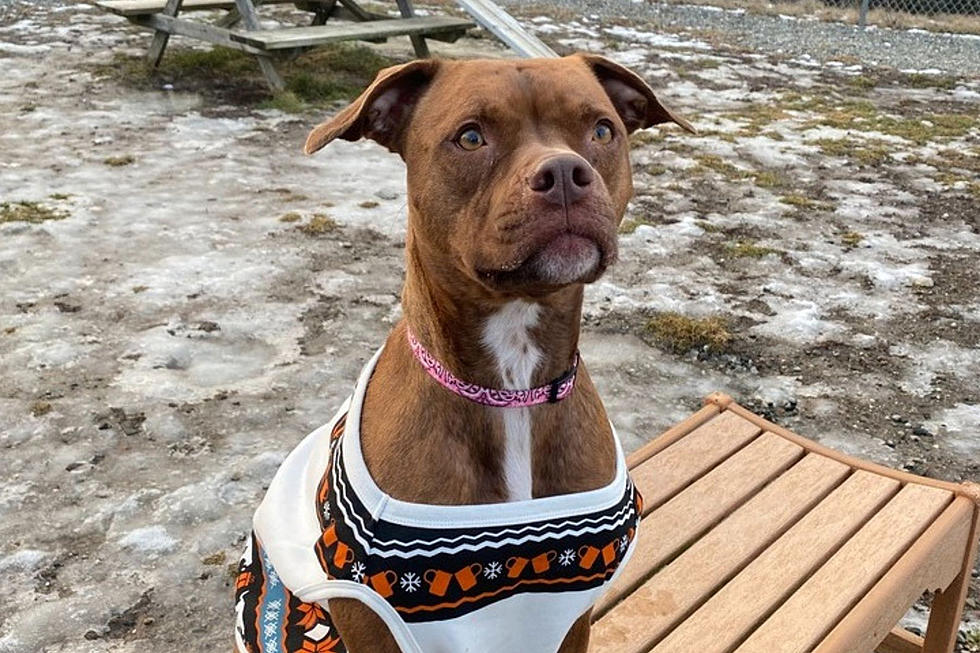 Meet Marquis, Our SPCA of Hancock County Pet of the Week
SPCA of Hancock County
She's a good girl.
Say hello to Marquis, our SPCA of Hancock County Pet of the Week!
Marquis is a gorgeous ginger-brown Boxer/Pittie mix with keen, intelligent amber eyes, and she looks absolutely stunning in pink. She's 4-and-a-half years old now and has returned to the shelter after she had an encounter with another dog off-leash on a trail.
Marquis likes the single dog life and does not want to be with other animals, but she absolutely loves her special humans. Oftentimes, she will pick out her favorite person in a group and stick to them like glue.
She is a lovebug and is extremely intelligent. Marquis is always good for her walks and loves to be challenged with new games and tricks to learn. She would do wonderfully with an owner that understands leashes and that even muzzles aren't necessarily bad things when going into areas with other dogs, and that not all dogs have to love other animals to be a wonderful companion.
Marquis would love to be the special dog in someone's life, and we'd love for you to adopt her!  Please think about making an appointment to meet with her.
The SPCA of Hancock County serves Ellsworth, Mount Desert Island and beyond, and is still operating by appointment only for the safety of the animals, as well as visitors and staff. If you are looking to adopt, please check their website where they have an adoption application and the available animals listed. For general inquiries, please call them at 207-667-8088, email info@spcahancockcounty.org, or send them a Facebook message. The shelter is located on Route 3 in Trenton.
Top 10 Worst Ellsworth Intersections For Crashes
Here are the 10 worst intersections for motor vehicle crashes in Ellsworth, Maine.
More From WWMJ Ellsworth Maine