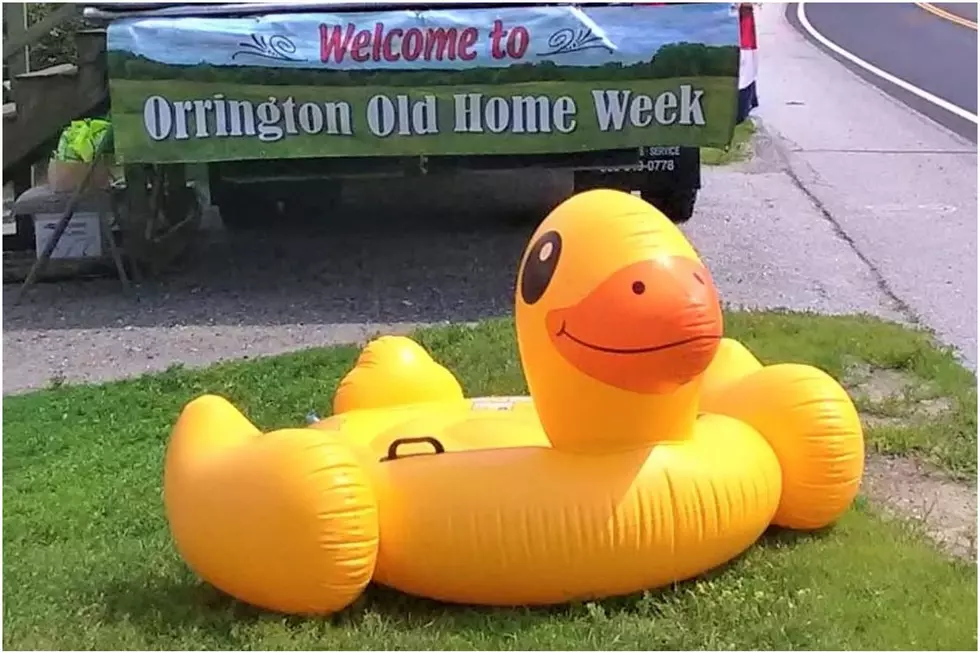 Orrington Old Home Week Activities Start Friday
Cindy Campbell, Townsquare Media
This year's Orrington Old Home Week is happening, despite the pandemic, including public safety tours, a community graduation ceremony, the Endless Yard Sale, and a lot more.
The town of Orrington isn't letting the pandemic ruin the fun that is Old Home Week. Each summer residents gather for several activities, from a rubber ducky race down the Sedgeunkedunk, to a photography contest (which I entered again this year), and the Endless Yard sale, it's a week full of fun. There's the Wicked Muddy Mainer, which is the dirtiest obstacle course ever, and a community graduation ceremony for Center Drive students.
One of the highlights of this year's Old Home Week will be an open house at the brand new public safety building. I think you could take the old building and place it fully inside the truck bays of the new building, with room to spare. It's a beautiful structure that's making life a lot more efficient for the folks who keep Orrington safe.
Of course, the Endless Yard sale, which starts on Friday, July 17th, and lasts through Sunday, is always busy. As a matter of fact, I think the population of Orrington probably comes close to doubling during that weekend. The bargains will be plentiful, from Velvet Elvis's to furniture, household goods to clothes, and everything in between.
Just keep a few things in mind, for this year's event. The Wicked Muddy Mainer is not open to the public and registration is closed. The course is along Route 15, so keep an eye out for parked cars. You'll see a lot of those during the Endless Yard Sale, too, as well as pedestrians crossing busy roads, so please be alert and use caution traveling through town next week. If you're yard saling - Welcome! Please remember not to park on people's lawns and to look both ways before crossing streets. And, most importantly, use your hand sanitizer, wear your mask, and respect others through physical distancing. Let's make it a fun and safe week for everyone.
More From WWMJ Ellsworth Maine