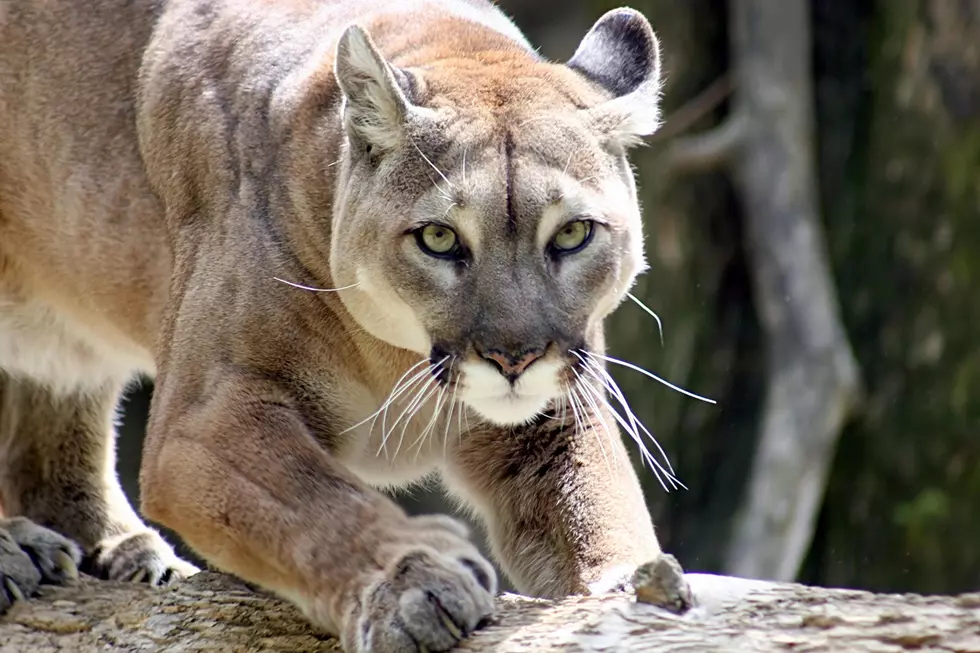 What Did A Woman From Holden See Run Into The Woods?
JHaviv
Could it really have been a mountain lion or a cougar?
According to an article in the Bangor Daily News this morning, Laurie Nichols Kelly of Holden came across something mysterious while grabbing the newspaper from its box one day last week on the Collette Road.
She got a good look at it, too.
The big "cat" was about 50 yards in front of Laurie, and the cat described as being tall, muscular, and about waist high, was looking at her, too.
"He was just beautiful," Laurie told the Bangor Daily News.
She went on to describe the cat's short and shiny fur as resembling that of a bulldog, and that it was two tone in color, with the head area being dark brown and the rest of its body being lighter in color like that of a deer.
Unfortunately, Laurie had left her camera back at the house.
Laurie Kelly said that the big cat didn't look like a bobcat of a Canadian lynx, and she hasn't been able to find anything while looking online that's comparable to what she saw. Although she did find that a few of her neighbors had seen a big cat in the area as well.
Game officials here in Maine say mountain lions are no longer in our state. The last one seen was trapped by the Quebec border back in 1938. The eastern cougar is officially extinct now, unfortunately.
The article in the BDN reminded us of when a mountain was struck and killed by a car in Connecticut back in 2011, and officials there determined that it had traveled all the way from South Dakota.  After seeing that, Maine wildlife officials at that time agreed that a mountain lion could make its way to this state as well.
Meanwhile big cat sightings seem to continue, like the one in March of 2019 when four friends ice fishing in the Jackman area filmed what certainly looked like a mountain lion crossing a frozen pond. Watch the video below and you decide what it was.
Enter your number to get our free mobile app
10 Most Dangerous Critters in Maine
More From WWMJ Ellsworth Maine