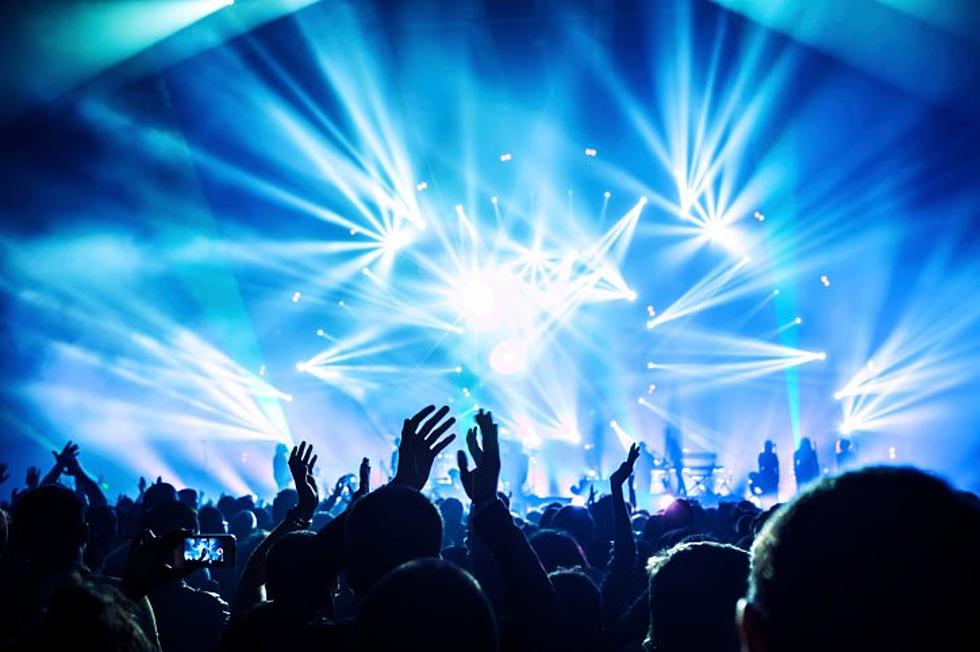 When Concerts Are Back, What's The Dream Lineup Of Bands For You?
Anna Omelchenko
On Friday, we got wondering on our way out the door, if you could pick the lineup of bands to see at your first concert back when they're a thing again, who would be on the bill?!
JStew: Wow....dream lineup, first show back. I'm not even 100% sure I could pick. But I'd love to see the Big 4. Metallica, Slayer, Megadeth, and Anthrax all on one bill. I missed the first big round of those shows some years back. I'd love to Willie Nelson again, before that's not possible anymore. Saw him a couple years ago on the Waterfront. Amazing show. There's a handful of young metal bands I'd like to see like maybe Periphery. Oh man.... I could go on for days. It'd have to be a festival show!
Cori: Oh man...let me see. I've always wanted to see GNR and The Rolling Stones live. Before Covid hit, I was hoping to see The Black Keys and Gary Clark Jr. in concert. I wouldn't mind seeing Aerosmith again, they put on an awesome show.
Your answers were incredible. It was cool to look at how many different bands folks would love to see. It's pretty much all over the map. Let's check 'em out!
Paul Keezer 
Bryan Adams. Zac Brown Band. Kenny Chesney. Genesis. Would all be great...
Lynn Hatch Sension I already have tickets for a couple rescheduled shows:
The Avett Brothers ( a favorite) w/ Ringo Starr, and They Might Be Giants. In addition to those, a dream concert would include Bob Seger, NEEDTOBREATHE, Michael Bublé, and George Ezra, and Ani DiFranco.
Elaine Craik Led Zeppelin and Pink Floyd. Maybe not being able to perform bc of covid they would forgive each other and do some reunion concerts. One can hope!
Chad Byron Shorey Dying to see the def and motley tour
Mary Klein Drouin AC/DC, Led Zeppelin, and Eagles
Gayle Michaud Definitely would go see def leppard again!!
David Jeskey Would love to see Journey again, and some Beach Boys. Loverboy would be good too.
Lexi Aguilar Just bought my tickets for A-ha in LA next year
Brianna Leneski Really dream of seeing A-ha a ton
Dirk Mansell AC/DC, Foo Fighters, U2
Cheryl McManus AC/DC, Eagles, Elton John, Nickelback, Shinedown, Styx, Reo Speedwagon, and Halestorm
Sandra Lyn The Monkees, Elton John
Richard Quinn ZZ Top, Five Finger Death Punch, Foo Fighters
Min Ya Lee Too many to name!!!
Jennifer Roy Too many. I want to see as many as I possibly can.
Paul I guess I could call it my dream concert....I would pay 2 tickets 2 times to see GNR. I did, actually, in the 80's--and they never showed.
Steve Billy Joel, Alice Cooper and U2.
The 40 Best Cover Songs by Rock Bands
CHECK IT OUT: 100 sports records and the stories behind them
LOOK: Answers to 30 common COVID-19 vaccine questions
While much is still unknown about the coronavirus and the future, what is known is that the currently available vaccines have gone through all three trial phases and are safe and effective. It will be necessary for as many Americans as possible to be vaccinated in order to finally return to some level of pre-pandemic normalcy, and hopefully these 30 answers provided here will help readers get vaccinated as soon they are able.
More From WWMJ Ellsworth Maine