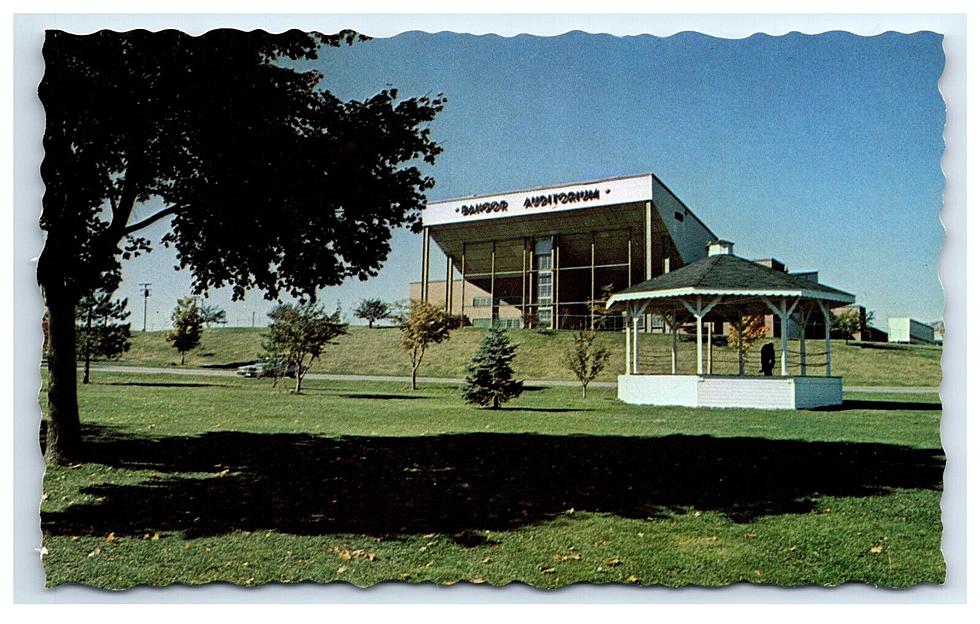 Back in the Day, The Old Bangor Auditorium was the Concert Hot Spot
207surferdude via eBay
I remember my first concert at the bold Auditorium.
Do you remember yours? Mine was not even the slightest bit cool. I think I was 9 or 10 years old, and my first concert there was Up With People. If you don't remember that weird cult of an organization, you're not missing much. For lack of a better description, it was like some sort of feel-good variety show... Kind of.
When I was in high school, I got a make-good when Queensryche came to town in the fall of 1991. Much more entertaining than hearing songs about safety and brushing your teeth, or whatever the hell Up With People sang about. But before Portland had the Cumberland County Civic Center, Bangor was where all the cool shows came in Maine.
It's funny, it's kind of hard to find old photos of the Auditorium these days. I wanted to go all the way down Memory Lane, but I had to go to eBay to do it. Go figure...
We've had a little of everything over the years.
I remember my sister's first show there was country legend Charlie Pride. And there were indeed, tons of country shows there. Kenny Rogers, Travis Tritt, and the list goes on... But rock shows seemed to dominate the 70's and early 80's. Alice Cooper, Jethro Tull, Blue Oyster Cult, just to name a few. Artists that often still come to Bangor to this day and play the Waterfront.
These days, there are tons of great shows on the Waterfront, but there's just something about the old Auditorium. Maybe it was the terrible sound, or odd shape of the building, or the fact that day after seeing your favorite band you might be playing a basketball tournament. It's just pure nostalgia for all of us.
So let's take a look at a bunch of the killer bands that came to the old Auditorium. It'll certainly either make you feel young again, or very old, hahaha. I'll leave that up to you.
Let's check out some of these amazing shows from our history together...
Every Classic Rock Artist Ever At The Old Bangor Auditorium
These classic rock artists and their history with Bangor go back to the early '70s. Check out everyone who played the old Bangor Auditorium.
Who's Got the Most Awesomest Tattoo?
What's the 'Flat-Broke' Meal You Still Love?
You probably still eat these delicacies.
More From WWMJ Ellsworth Maine