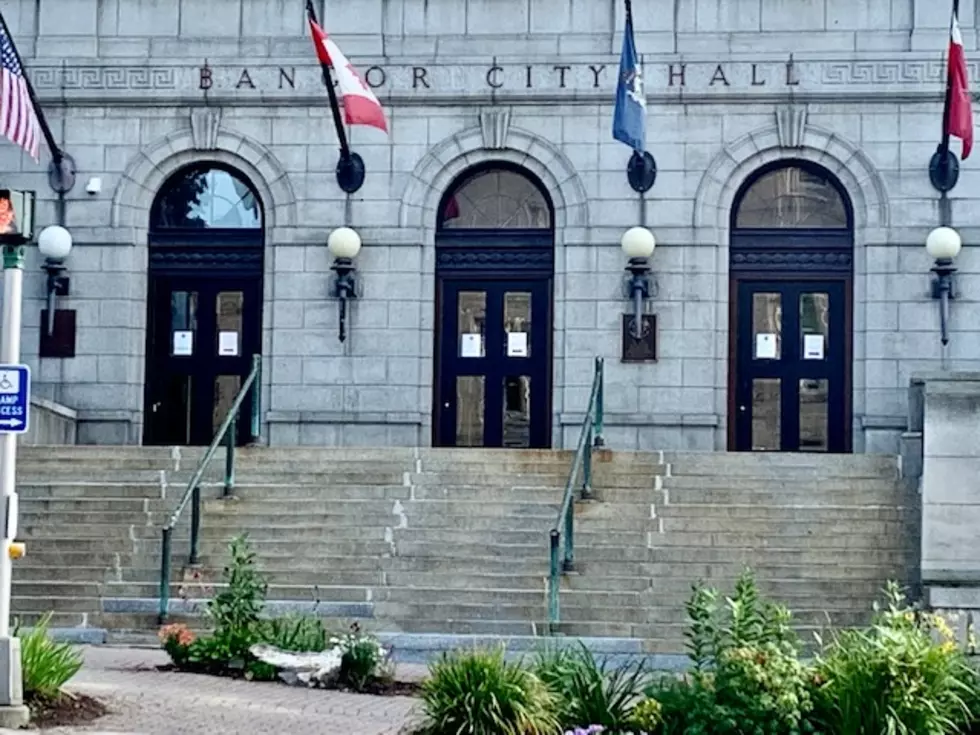 Bangor City Hall's Front Steps Are Finally Open Once Again
Bangor City Hall 1, Cori Skall
It's been a minute since folks visiting or working at City Hall in Bangor have been able to use the front steps to get in and out of the building.
According to John Theriault, City of Bangor Engineer, the project has been going on for 3 years, and experienced some hiccups along the way, that prevented it from being finished on time.
"Work began in September 2019 and finished up in April 2022.  Work included removal and resetting of Granite steps. "
"Removal of existing suspended slab at the top of the steps and replacement of structural steel and a new suspended concrete slab."
"New paver system at the top of steps and new doors at the main and side entrance."
"Work was significantly delayed due to difficulty in receiving doors from the manufacturer."
Julia Steer, Public Information Coordinator for the City of Bangor, says everyone is excited to be able to use the stairs, once again.
"Effective this past Monday 8/29: Caution tape removed – stairs are finished – Front Doors are open and available to the public for entrance and exit during business hours again."
Steer says the side door is still open during business hours but is the only door available after 4:30 PM for evening meetings.
24 Essential Things To Do and See In Bangor Maine
Must see and must do list of all the places locals and tourists alike should visit in the Queen City.
More From WWMJ Ellsworth Maine