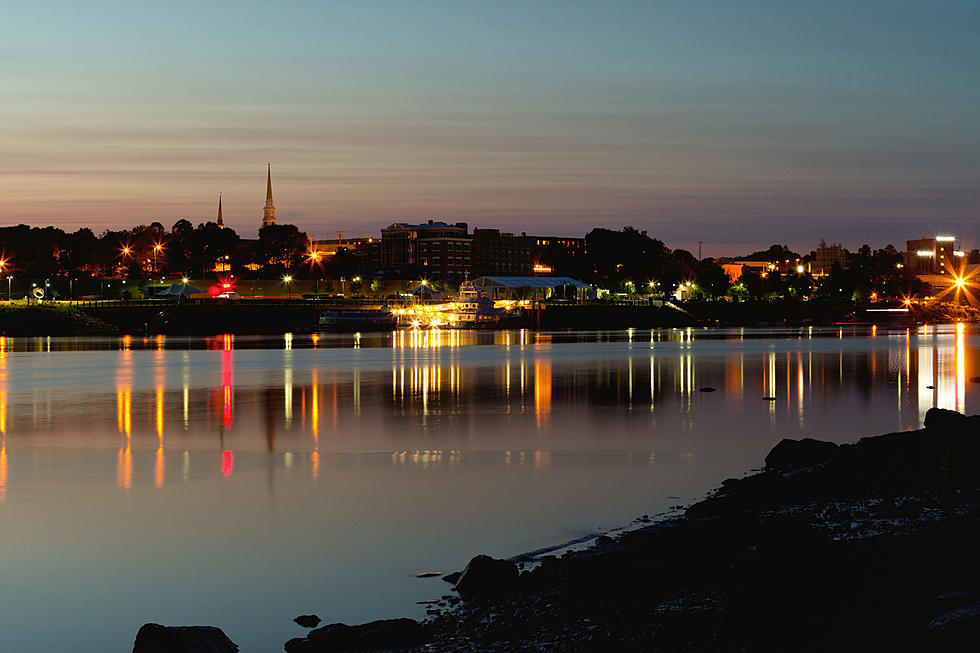 Bangor, Maine On List of 'Coziest' Winter Cities in the U.S.
epantha
We love it when our home state of Maine, and our hometown of Bangor make national lists for good reasons (as opposed to making a list for being terrible at something.)
As the seasons change, and the temps drop, people start to think about doing things and going places that are cozy.
Stacker.com, a website that is known for making lists of things, recently took the guesswork out of trying to find places that are cozy and compiled a big old list of them.
Along with places like Newport, Rhode Island, Stowe, Vermont, and even Fairbanks, Alaska, our very own Bangor, Maine made the "Coziest Towns To Visit This Winter." list.
"Despite the harsh weather, Maine doesn't spend winter in hibernation. Bangor's performance venues—the Penobscot Theatre, Cross Insurance Center, Collins Center for the Arts, and the Gracie Theatre—offer theater and concerts throughout the season. And if you want some fresh air, lace up—many of the town's outdoor parks are turned into ice-skating rinks."
We certainly do have great venues that give us opportunities throughout the winter season to do neat things, but I think there are other things that make Bangor a cozy destination.
Take, for instance, all the great little spots to pop in and grab a warm beverage. Whether it be a great coffee joint like Chimera Coffee or Wicked Brew, or one of our many franchise coffee spots like Dunkin, Tim Hortons, or Armoa Joes, there's no shortage of places to grab a warm hug-in-a-mug and be on your way.
We have a very cozy Downtown, too. Our shops are all tucked into big historic buildings, if you want to throw a warm flannel on and a pair of Bean boots and take a stroll Downtown to window shop, it's not very hard to accomplish at all.
Many of Bangor's buildings run on either steam or wood heat, both of which are known for creating the ultimate cozy environment.
There are spots within the city that just look or sound cozy, too. From the top of Thomas Hill Rd (or if you're able to actually go up and see the spectacular panoramic view of the area from the Standpipe itself, to spots like Colombia Street, where if you time it just right, you can hear a special song played from the bell-tower of the church on the corner.
I feel like we have a lot of practice when it comes to keeping cozy, so it's fitting we made such a list. But we weren't the only Maine town to measure up in the cozy department.
Want to see what other Maine towns made the list? Keep scrolling!
LOOK: 50 cozy towns to visit this winter
Stacker
created a list of 50 cozy American towns to visit each winter. Towns were selected based on visitor opinions, ratings from nationwide publications, and tourist attractions.
Gallery Credit: Laura Ratliff
READ ON: See the States Where People Live the Longest
Read on to learn the average life expectancy in each state.
Gallery Credit: Hannah Lang
LOOK: 25 must-visit hidden gems from across the US
From secret gardens to underground caves,
Stacker
compiled a list of 25 must-visit hidden gems from across the United States using travel guides, news articles, and company websites.
Gallery Credit: Abby Monteil
More From WWMJ Ellsworth Maine