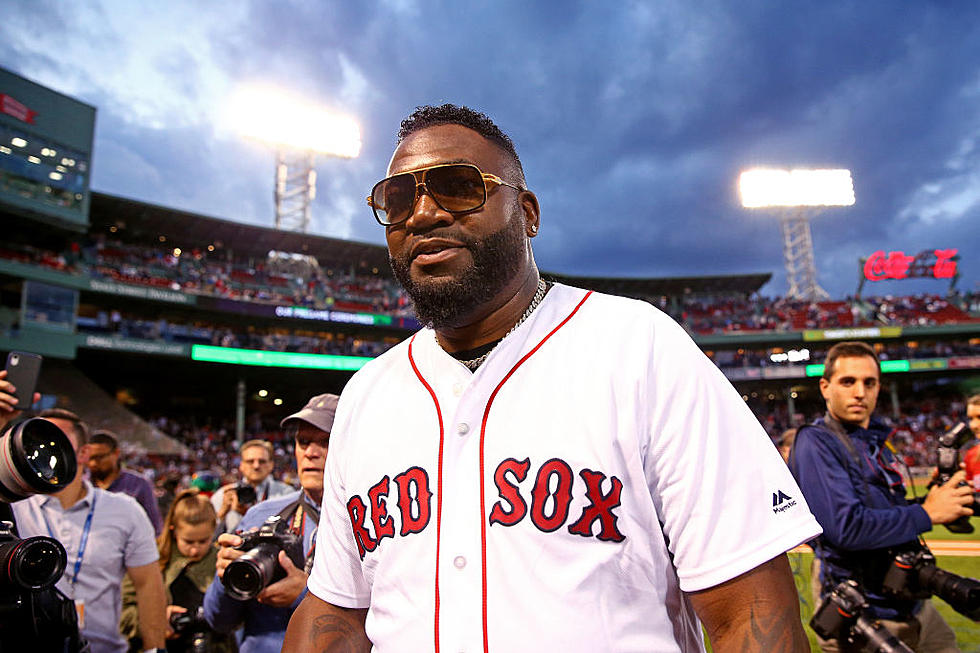 Big Papi Looks to Hit Home Run Selling His Cannabis Products in Maine
Getty Images / Maddie Meyer / Staff
Everybody knows who Big Papi is unless you live under a rock.
I'm not really a huge sports guy. I follow along a little bit. Mostly so I don't look like an idiot if I'm around a bunch of people talking about the Sox or the Pats. But when the subject of Big Papi comes up, you almost don't even have to say anything. He's as much a legend with the Sox as just about any other Sox player in history.
These days, his life seems pretty awesome. Every time you see him on TV or anything, he always seems as positive as ever. I mean, why not? He's got plenty of money, time on his hands, and a solid brand to use to his advantage in retirement. You can't ask for much more than that. Now his latest venture is headed for Maine.
David Ortiz is hoping to cash in on Maine's cannabis market.
Big Papi has partnered with JAR Cannabis Co., a fixture here in Maine's cannabis scene. JAR has locations all over Southern Maine, and has been part of Maine's regulated cannabis market since its inception. And Ortiz announced he was entering the cannabis just last year. Since then, he's been working on selling his products all over New England.
Here in Maine, Papi Cannabis will be available through JAR Cannabis locations beginning in April, according to MaineBiz. The first thing to be sold here in Maine will be Ortiz's Sweet Sluggers. They're pre-rolled blunts with a blend of his favorite strains. It seems likely more products will be added later on.
Can you believe people wanted to ditch 'Sweet Caroline'?
New England Reacts to Red Sox Fan Request to Ditch 'Sweet Caroline'
Would you be into getting rid of 'Sweet Caroline' at Boston sporting events? Here's what 30 New Englanders had to say.
Former Red Sox 1st Baseman's Massachusetts Mansion on the Market
Why is Maine Bigger than the Rest of New England? Wrong Answers Only.
Redditors have the goods on Maine's largeness.
More From WWMJ Ellsworth Maine