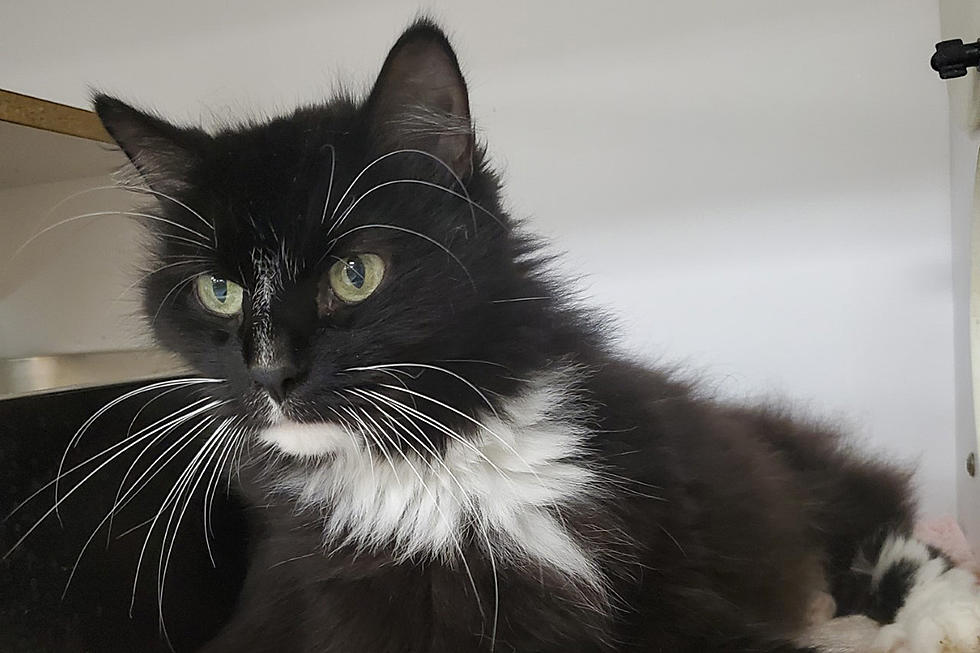 Callie's Owner Recently Passed, And She Finds Herself At The SPCA
SPCA of Hancock County photo
Meet Callie, a gorgeous black-and-white tuxedo cat with luscious long hair.
Classy inside and out, Callie is extremely sweet … as long as you remember she's a lady and should be treated as such. She's still coming out of grief after her owner passed away, so her start at the SPCA of Hancock County was rough, but lately, she's been coming up to the front of her kennel to greet more people as they pass by.
She loves pets, though, and loves it when someone sits by her and just talks to her in a gentle voice. Callie is not so crazy about small children or dogs - she would much rather be the baby, we think! She tolerates the cats being in kennels around her but shows no interest in joining a community cat room. She may be all right with slow introductions to another cat, but likely she'd be perfectly happy as an only child.
Callie is 7 years old, so not quite an elderly cat but definitely a calmer one that would love to sit by her favorite people and just watch TV or read a book. She is ready to be someone's darling again!
Know someone who is looking for a companion? Then hitch them up with Callie and they'll have a new best friend. You can watch the sunset together! Make an appointment by filling out an application.
The SPCA of Hancock County serves Ellsworth, Mount Desert Island and beyond, and is still operating by appointment only for the safety of the animals, as well as visitors and staff. If you are looking to adopt, please check their website where they have an adoption application and the available animals listed. For general inquiries, please call them at 207-667-8088, email info@spcahancockcounty.org, or send them a Facebook message. The shelter is located on Route 3 in Trenton.
25 Must-Visit Places In Ellsworth
The bustling and scenic town of Ellsworth has a lot of history, old and new and lots of experiences to have, old and new. Whether you want to take a train ride, take the kids to the park, get a sweet tattoo, treat yourself or find that after-party early morning breakfast, here are 25 businesses and locations to really get some memorable experiences at the good vibes town Downeast Maine, Ellsworth.
Things People Say That Make Mainers Roll Their Eyes
More From WWMJ Ellsworth Maine