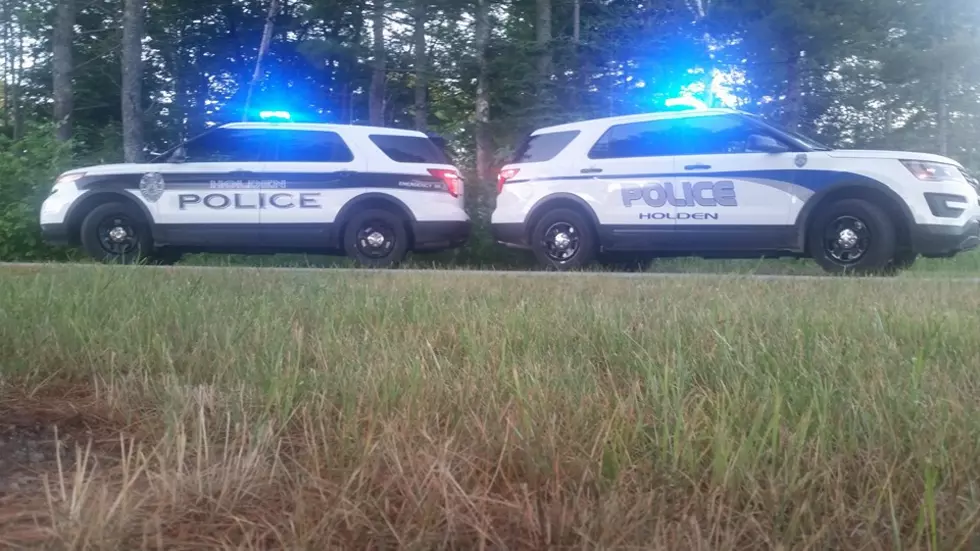 Holden PD Has Found A Sweet Way To Celebrate This Valentine's Day
Chris Greeley/Holden Police Department
I really like Chief Chris Greeley from the Holden PD.
I really do. I've met my fair share of police officers over the years, and Chief Greeley is definitely one of the good guys on every level. I feel like he's one of those guys who could arrest even the most hardened criminal, and somehow by the end of it all, they'd be friends. He's just a nice guy.
This morning, I had a chance to chat with him about the Holden Police Dept.'s latest community activity. You may remember around the holidays, they were doing their 25 Days of Kindness. They were doing all sorts of nice things to surprise Holden residents. Now, they're taking the same concept for Valentine's Day.
They're hitting the road in Holden...
For Valentine's Day, they are going to literally any resident's home and dropping off some candy and a stuffed animal. To any resident. Even yourself. You can certainly surprise your sweetheart, but if you just want a stuffed animal and candy just for you, they have no problem with that.
Not married? They don't care. Live alone? No problem. They just want to spread some joy in their community. It's not about rules, it's about making people happy. Not to say other police departments don't, but Holden really excels in these efforts. I'm sure it helps that Holden is a smaller, tight-knit community.
Getting hooked up is super simple.
If you'd like to have the HPD deliver something to someone you care about, or just stuff yourself full of candy, you can call the police department directly at 207-834-5442. While they'd prefer you call ahead of Valentine's Day, the chief assured me they have no intention of turning anyone away.
Also worth noting, the stuffed animals were provided bt the Maine Mariners hockey team, and all the money for the candy is left from the donations people made at Christmas for their 25 Days of Kindness. No one's tax dollars were used for any part of this. Hopefully, this will absolutely make Valentine's special this year for many people.
Good on you, Holden Police Department!
Now, enjoy some Maine Valentine's humor......
If Valentine Hearts Were Written By Mainers
Mainers know how to be funny, when they want to.
9 Unique Activities For Single Ladies to Enjoy in Maine and New Hampshire
2022 Maine Fair Schedule
2022 is looking bright for upcoming events in Maine's great outdoors, including our annual fairs. Here's a list of this year's Maine fair schedule, the dates of each fair event, and what to look forward to with each one.
More From WWMJ Ellsworth Maine