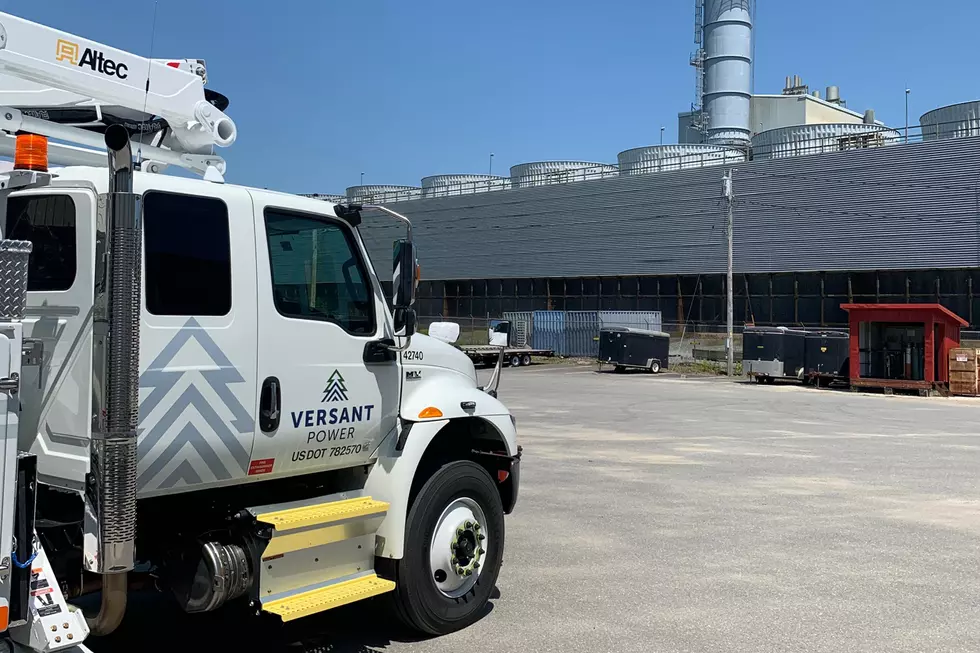 Here's How To Report & Monitor Power Outages In Maine
Photo courtesy of Versant Power
With a high wind warning downeast and a wind advisory in effect for most of interior Maine until 8 tonight, we thought that we'd fill you in on how to correctly report and then monitor power outages in your neck of the woods.  Just in case you need it.
Today will be a very windy day all over the state.  In the Downeast areas of both Hancock and Washington Counties, expect winds out of the south between 20 and 30 mph with gusts up to 60 mph.  Meanwhile in Bangor and most of interior eastern Maine, southerly winds will average between 15 and 25 mph with gusts up to 45 mph.
Versant Power can keep you informed on power outages in the area and with estimations as to when you'll get your power back. You can report an outage using the company's Online Outage Report Form or by calling them at (207) 973-2000 or 1-855-363-7211.  You can monitor any power outages in your area and view service restoration times by using Versant Power's Live Outage & Restoration Map.
Central Maine Power customers can see the current power outages by going HERE.  To report a power outage to Central Maine Power go HERE, or call 1-800-696-1000.
Remember to never go near, drive over, or touch a downed power line.  A power line of any sort is never safe to touch, evah.
Keep any working generator OUTSIDE and at least three feet away from windows and doors.  Carbon monoxide cannot be seen, and it can kill you quickly.
Enter your number to get our free mobile app
These Are The Six Most Dangerous Jobs In Maine
More From WWMJ Ellsworth Maine