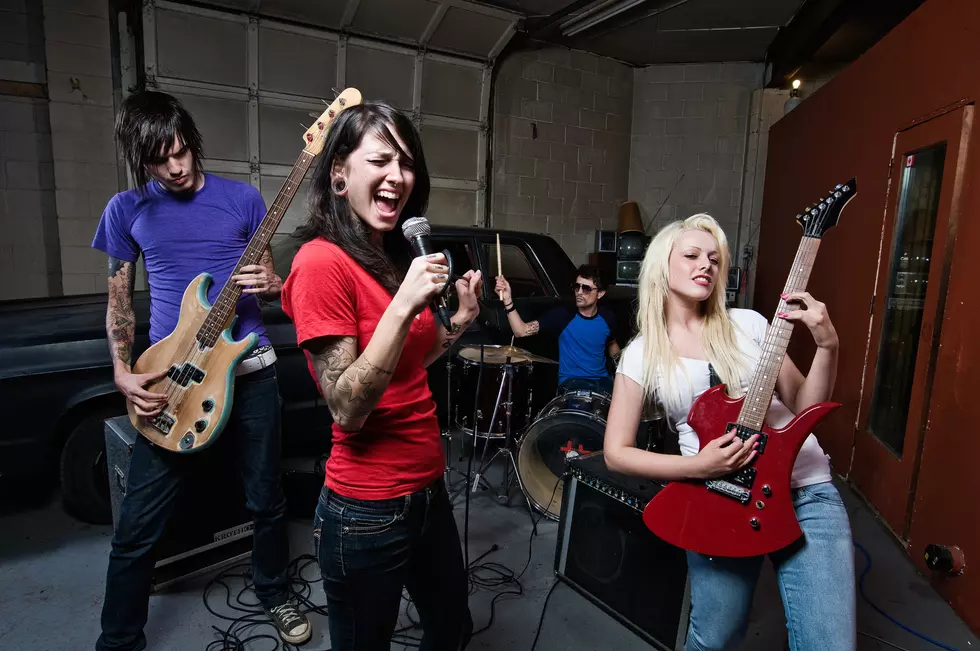 I-95 Listeners & Staff Say These Cover Songs Are Better Than The Originals
Jupiterimages
JStew & Cori here, back together again! Today we wanted to know: What's a cover song that you think is better than the original? (We know--there are so many!)
JStew: I know I'm gonna get a LOT of flack for this..... But I think there several covers better than the OG versions. For instance, I much prefer the Crue's version of 'Helter Skelter'. I think Quiet Riot's rendition of 'Cum On Feel the Noize' is far superior to Slade's version. I even think Manfred Mann's version of 'Blinded By the Light' is more palatable than the Boss's. Again, I'll probably be dragged behind a car for picking the Crue over the Beatles, but I gotta be me!
Cori: There are so many, in my book, that I prefer. To start, the Hendrix version of "All Along The Watchtower" and the Beatles take on "Twist & Shout." For that matter, I prefer GNR's version of "Live And Let Die" and Gary Clark Jr.'s cover of "Come Together" over the originals. Chris Cornell does one of the best versions of "Nothing Compares To You". Joan Osborne's "Love is Alive" is killer. There's a great band out of Canada called Big Sugar who do the coolest version of "Dear Mr. Fantasy" and "Let It Ride." There are so many in my book, but those are the ones that stick out in my mind as overall better covers than the originals.
Paul: As a Pink Floyd mega-fan, I refuse to say this cover of "Wish You Were Here" is better than the original. I'll however say Cody Jinks did an excellent job with his 2017 rendition. The Texas outlaw country singer delicately tackles the legendary Floyd song by balancing the tune's original sound with his reenvisioning featuring haunting steel guitar. Jinks is one of those artists who are ignored by country radio, despite being hugely talented and popular among fans of the genre. Another artist that falls into this category is Chris Stapleton.
Stapleton has gained radio play over the years, surly due to his mega-stardom. At live shows, he's known for elaborate covers. When I saw him in New Hampshire years ago, he ended his show with a brilliant cover of Lynyrd Skynyrd's "Simple Man." His rock roots run deep, as he first sang in a southern rock band Jompson Brothers.
His debut solo 2015 album
Traveler
features his cover of "Tennessee Whiskey," which I do think is better than the original. The song was originally sung by 
David Allen Coe
 on his 1981 album by the same name. It was 
George Jones
 who furthered the song in 1983 to a #2 hit on the Billboard Hot Country Singles chart.
You all had some great versions of things we hadn't even thought of! Let's check some of those out down below...
Cheryl McManus Disturbed-The Sound of Silence
Wendy O'Roak Anderson Pink-Me and My Bobby McGee
Nathan Orr Five Finger Death Punch- Bad Company
Kristi Dinsmore 
Theory of a Deadman...Wicked Game
Rob Irwin I'm not a fan of covers( for me it shows lack of song writing talent )... There are a few covers I think are good ,BUT none are better than the original... The one that stands out the most for me is One tin soldier (from Billy Jack) the original was by The Original Cast, cover by Coven
Wendy Clewley Cant stand covers except from Smith & Myers (AKA Shinedown) she talks to angels! Also there rebel yell is great to!Ill only give them a pass.
Hunter Tracy Chris Cornells version of Nothing Compares to You.
Greg Miller Janis Joplin "Me and Bobby McGee" (very few people know Willie Nelson wrote and recorded it first) Sidenote: Actually, it was Kris Kristofferson who wrote it. And was first recorded by Roger Miller. - JS
William Zachary Deep Purple's cover of Joe South's/Billie Joe Royal's "Hush"
Chad Houp Alien Ant Farm - Smooth Criminal. Love MJ, but this one is better.
Steffani Chandonait Foo Fighters version of Baker Street
Scott Tucker Planet Caravan - Pantera
Steven Nash Whiskey in the Jar by Metallica. Way better than the original. Whole lotta Rosie by AC/DC. Only slightly better than Elvis
Enter your number to get our free mobile app
Here are the top 25 hits of the '80s based on their overall popularity.
More From WWMJ Ellsworth Maine