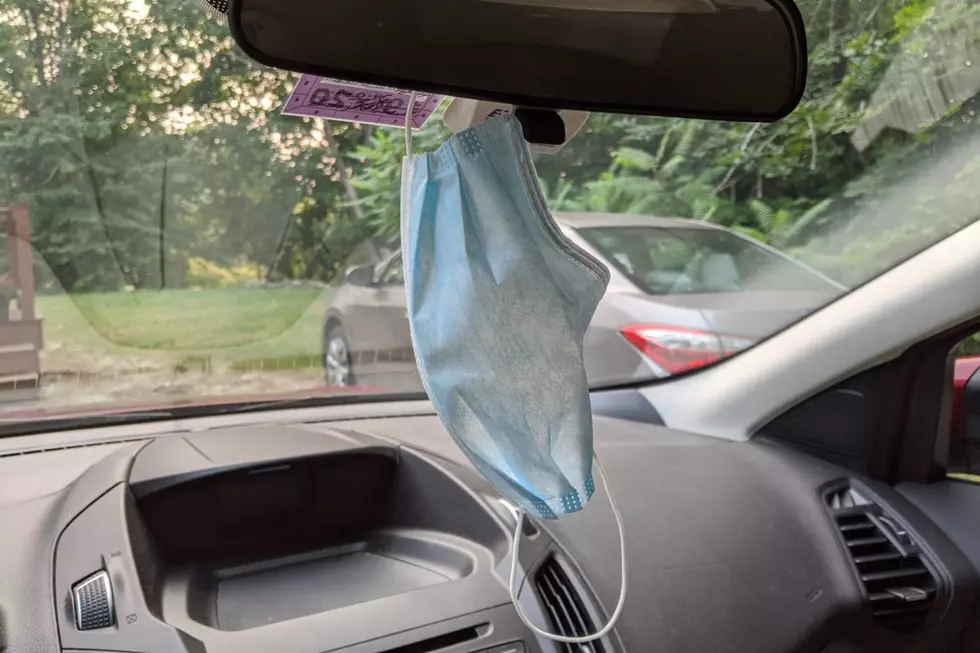 Is It Illegal in Maine to Hang Things on Your Rear-View Mirror?
Jeff Parsons - Townsquare Media
Drivers have hung things from their car's rear-view mirror pretty much since a rear-view mirror was attached to a car's windshield. Fuzzy dice, pine tree air fresheners, graduation tassels, the list goes on and on.
There was a trend during the COVID pandemic when many drivers would hang their masks on their rear-view mirrors. But is it legal in Maine to hang those or other things on there? The answer is both yes and no.
According to Maine statute, it is illegal to hang anything in your car that obstructs your view. The specific language in Title 29-A, §2082 of Maine statute reads:
A person may not operate a motor vehicle with an object placed or hung in or on the vehicle, other than the required or provided equipment of the vehicle, in a manner that obstructs or interferes with the view of the operator through the windshield or prevents the operator from having a clear and full view of the road and conditions of traffic.
The language basically says that as long as your view of the road and traffic isn't blocked, you're okay. In the case of the masks, those are not okay, according to a Facebook post during the pandemic from The Maine State Police.
Let's be honest. Hanging your mask from your mirror puts a decent-sized blind spot in your view through the windshield. But something like a graduation tassel or a pine tree air freshener might not. That's a judgment call that a police officer who stops you will have to make. If you are stopped, hopefully they will give you a friendly reminder and ask you to take the item off your mirror, but you could face a minimum fine of $150.
[carbongallery id="630d1e5718971f27962ac07"]
READ ON: See the States Where People Live the Longest
Read on to learn the average life expectancy in each state.
Gallery Credit: Hannah Lang
More From WWMJ Ellsworth Maine