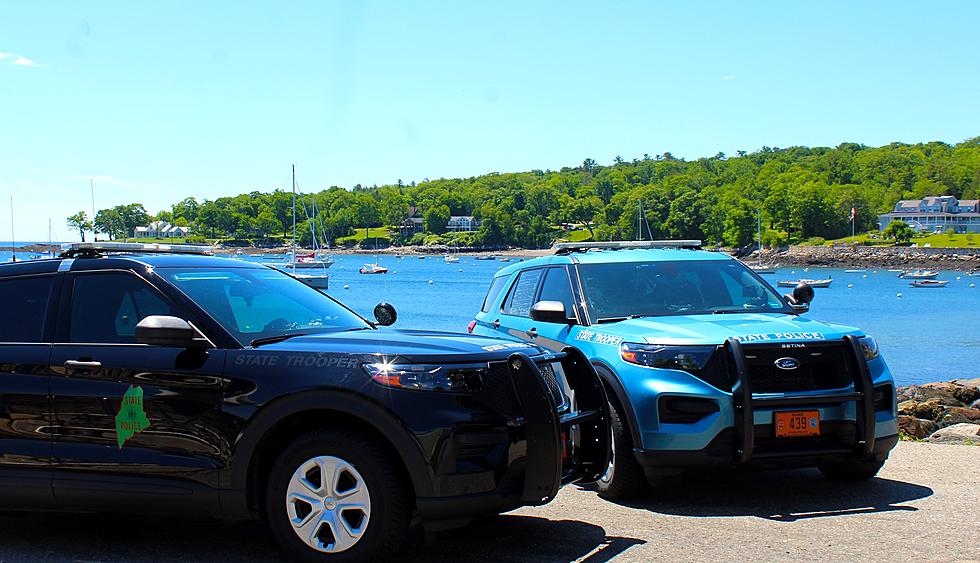 Vote For Maine State Troopers To Win Sexiest Cruisers In The U.S.
Photo via MSP Facebook page
Here's the thing... These days, pretty much everything about the news is kind of a drag. It's nothing but car accidents, pandemic stuff, drug overdoses, you name it. But sometimes, we all need a little something that is just downright silly, yet maybe instills just a bit of pride in where we live, the great state of Maine.
Do we have the nicest-looking cruisers or what?!
On the Maine State Police Facebook page, they announced that they are taking part in a national "beauty pageant" of sorts. They've submitted a photo of their cruisers that are in the running for the best-looking cruisers in all of these United States. And I have to admit, we do have some nice-looking cruisers.
To be fair, that's on the outside. I'm sure I might not think they looked quite as nice if I had to spend any time inside one. I mean, the troopers probably dig being inside one, but someone who was just arrested is likely not looking around going, "man... this is a pretty sweet ride..."
Do your beautiful home state proud and vote for our troopers.
To be fair, there's some pretty stiff competition. It's kinda funny though, you don't ever really think about whether a cruiser is cool or not. But here we are. California should lose right out of the gate. They haven't updated the look of their vehicles since the last episode of CHiPs. Ponch and John look like they might get out any second.
To be fair, they all kinda look the same. It seems they're either Ford Explorers or Ford Mustangs, with custom paint jobs relevant to their state. But it's possible that Maine has the coolest colors. Especially the darker one with the green-and-red state of Maine on it. I like that one quite a bit.
If you want to show our troopers, and the state as a whole a little love, you can go to the survey right now and cast your vote. Will we win? Probably not, as we're a much smaller state than just about everyone. But... sometimes we band together and show the world how it's done. You must remember the old saying.....
As Maine goes, so goes the nation. Let's do this...
Vintage Maine License Plates
Here's a sweet collection of vintage and antique Maine license plates from the last 100 years.
10 Tips Relating to Dogs, Cars, and Hot Days
KEEP READING: 50 activities to keep kids busy this summer
More From WWMJ Ellsworth Maine