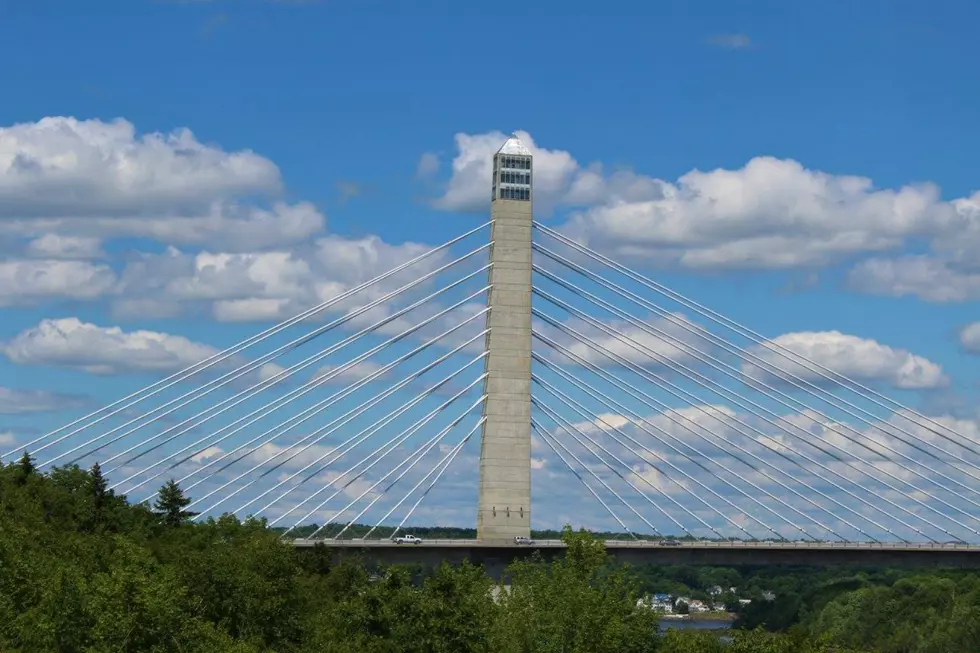 Moon Viewing At The Tallest Bridge Observatory In The World
Cindy Campbell, Townsquare Media
This weekend the full Harvest moon will look even bigger, as you're high in the sky.
The Penobscot Narrows Observatory will be open late September, 13 and 14. The Observatory will take stargazers to quite the vantage point, 420 feet up. In less than a minute the fastest elevator in the state will shoot visitors up to a 360 degree view of the moon, and night sky.
The event is 7:00-9:00 p.m. Friday and Saturday, September 13, and 14. Tickets are on-sale now, online. If there's rain or clouds, the event will be canceled. The decision to cancel due to weather will be made by noon on the day of the event. An announcement will be made on the Facebook event page.
The Penobscot Narrows Observatory is currently the tallest public bridge observatory in the world. While other bridge observatories have marginally taller towers, the Penobscot Narrows Observatory viewing platform is slightly higher than others around the world.
More From WWMJ Ellsworth Maine