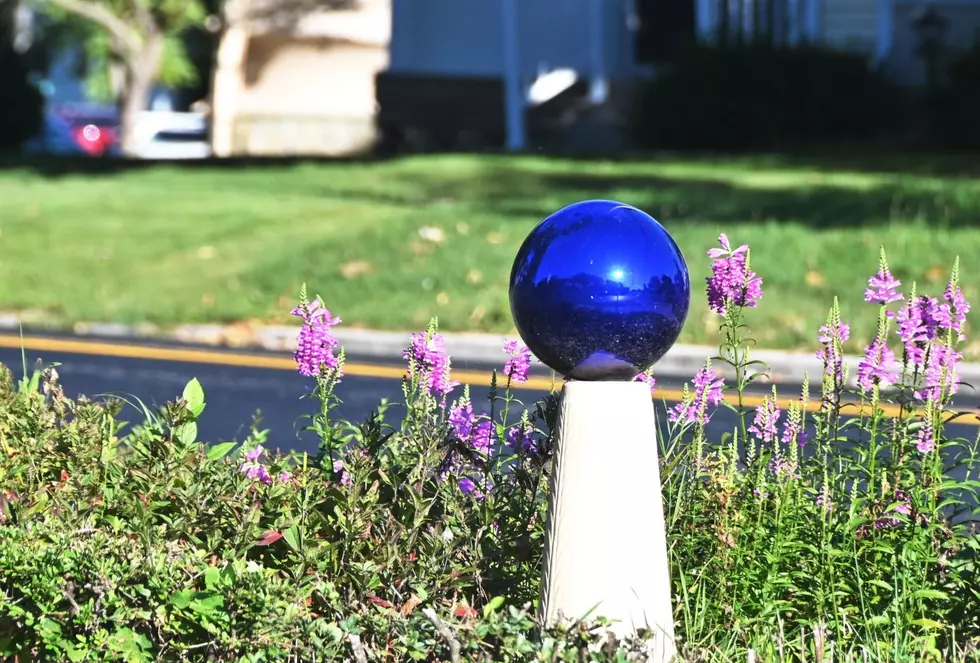 What Do You Actually Call These Mystical Orbs On Lawns Across Maine?
Getty Images / steverts
Do young people put these weird balls on their lawn?
I remember my grandparents on my dad's side lived in Holden when I was little. They had an out of control yard as far as decorations. Gnomes, a wishing well... you name it. And yes, one of those weird mirror balls on a stand in the middle of a bunch of other crap. My cousin and I would treat it more like a carnival mirror than anything else.
It's strange though, because I was kind of jealous because we didn't have one at home. Other families in our neighborhood had them, so it almost felt like seeing a famous person when I'd go over to my grandparents. In our yard at home, we had crab grass instead. Oh, and a sweet dirt patch that turned to mud when it rained.
Reddit really is a graveyard for useless information.
And I love it... This whole thing started because someone posted a photo of one of these things, and asked people what they called them locally. Assuming that most people all called it the same thing, which they do. Most people call it a boring, old gazing ball. That name seems fitting, but so did some others.
If you scope the comments, you'll see things like deer dazzler, witch's ball, Ohio Globe... One person even asked:
Why is this lawn item so popular in Maine? Almost as common as a blue tarp or a broken down car in the yard...
And it's true, they're everywhere. I think it skipped a generation, though. My mom's generation probably hated them, and my generation probably thinks they're hilarious and put them out almost ironically. Or for some, I imagine it's nostalgia.
At any rate, it's truly just a gazing ball. They're meant to look nice, and maybe occasionally attract birds to the yard, but that's about it. But now you know, those stupid lawn balls actually have a name.
I bet you this fancy house on the coast has a gazing ball...
Camden House on 23 Acres Has a Jetted Tub with a Sweet Ocean View
An amazing house for sale in Camden offers rustic cottage charm on 23 acres and a jetted tub that looks out over the ocean.
YUM! 40 Best Places to Get Crab Rangoons in Maine
The best places in the state of Maine to enjoy the sweet and savory goodness of a crab rangoon.
25 Gas Stations in Maine and NH With the Best Grab and Go Food
More From WWMJ Ellsworth Maine