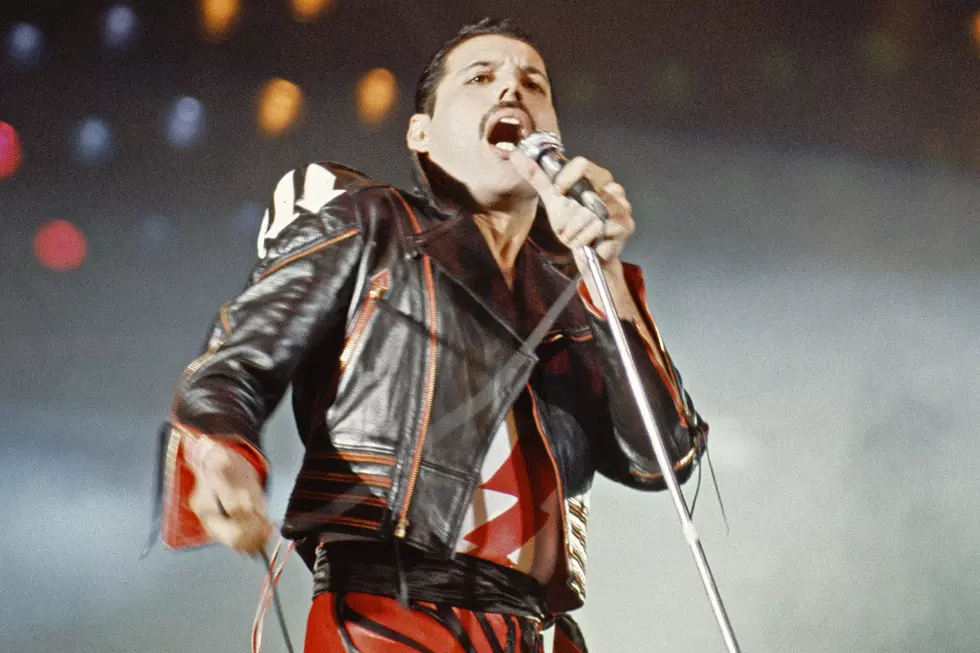 So Bangor, Who Did You Pick As Greatest Lead Singer Of All Time?
Getty Images
As you might guess, Cori and I have a bit of down time between breaks, and often we get into fairly philosophical conversations about music. And our conversation about the greatest frontperson of all time had a lot of criteria. But the two basic elements it always came down to was talent, and ability to work a crowd.
As we went through our discussion, Cori was leaning pretty heavily toward David Bowie, and I found myself saying David Lee Roth. And then we also had a peek at your answers as they rolled in yesterday. And it became clear that most of you had the same opinion.
I mean really, he's just the best. If you watch the Live Aid set from back in the day, he had some 70,000+ people singing opera warmups for god's sake! Who could do that now?!
You also had some other fitting and awesome answers. Robert Plant was a popular choice. Stevie Nicks, Mick Jagger, and Bret Michaels were also worthy candidates. I was personally excited to see Bruce Dickinson from Iron Maiden on there. Steve Perry from Journey made a solid showing.
Here's the actual post with all the comments from today.
A couple offbeat comments that gave me a good chuckle.... David Hasselhoff?! I know he's huge in Germany, but I think that's about where it ends. Eric Clapton was another one that made me pause, but hey... to each his/her own. Weird Al was on there too. But, I saw him years ago. Trust me, he puts on a hell of a show.
At any rate, we got something like 40 comments deep today, and we had fun shraing your answers. Soon, I think we're gonna have to go ahead and do worst singers of all time, and see how many of these folks are on that same list. Ha!
Top 66 Hard Rock + Metal Frontmen of All Time
More From WWMJ Ellsworth Maine