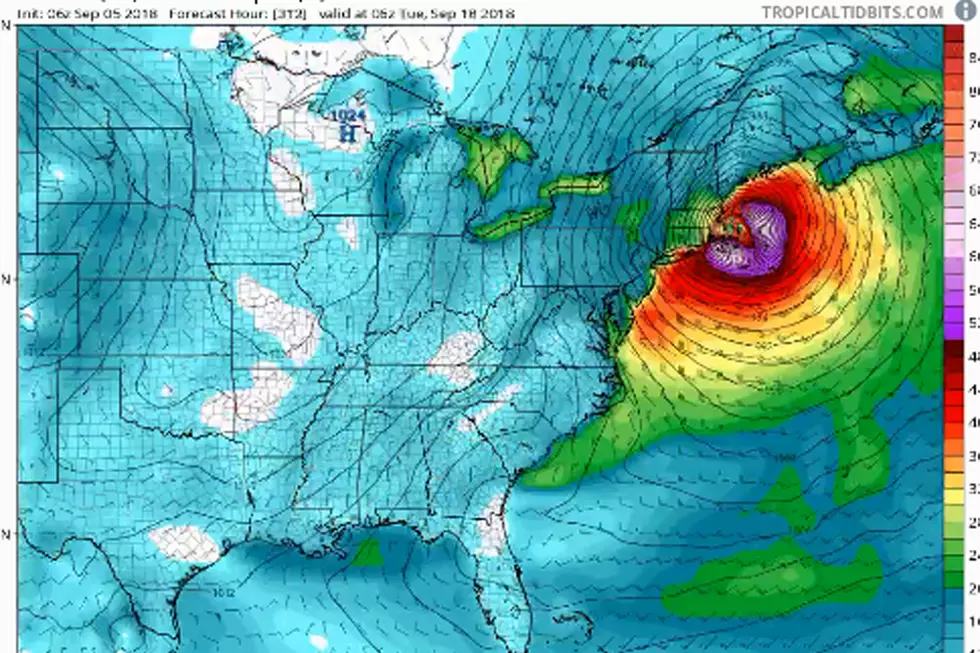 Some Models Show Hurricane Florence Making It To Maine
Robert LaRoche Twitter
Although I don't really think hurricanes when I think Maine my mind can't help but reflect on last October and sober up a little about the possibilities with Florence.
The first major hurricane of the season Florence is building up strength in the Atlantic and Robert LaRoche isn't the only weather watcher that thinks we may be in for a bit of a ride. According to the Washington Post, she is still about 1,900 miles off shore and whatever happens we won't see it until next week. Right now, Florence is packing 105 mile-per-hour winds.
In case you have forgotten last October 2017's storm, personally when I woke up that morning there was a pole on fire down the street trees down all  over town and tens of thousands of Mainers without power for days. So needless to say we'll show Florence a little respect and keep our eye on her.
More From WWMJ Ellsworth Maine