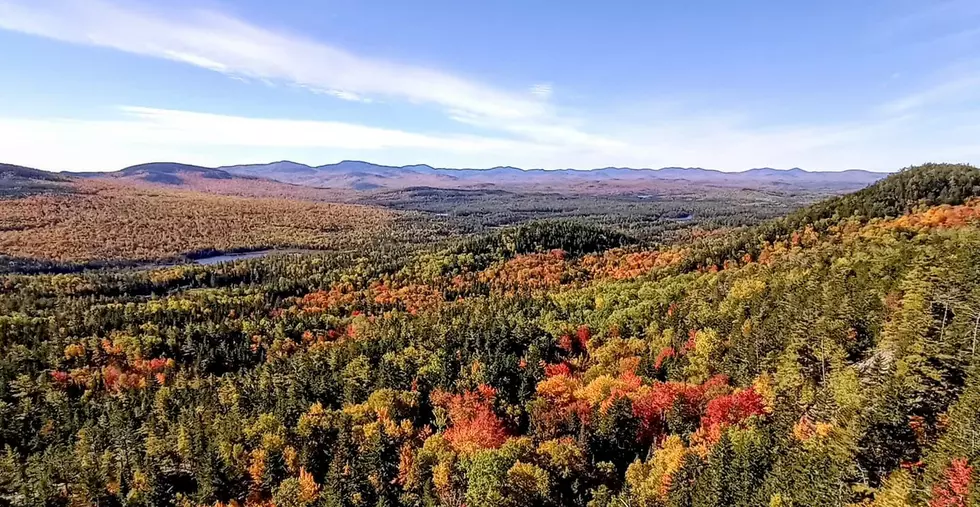 Wow. Prepare Yourself For These Absolutely Unreal Photos of Fall in Maine.
Sam Lamaire via Facebook
Fall in Maine really is where it's at.
I guess other states have great places to scope the fall leaves coming into their own, but do you really think there's lines of traffic that are a couple miles long to get into New Jersey? Probably not. There's plenty of other reasons to go there, but foliage probably isn't the #1 reason to go. Snooky, J-Wow, and casinos are why folks go there, hahaha.
In Maine, the leaf peepers are what get us through the winter. tourist season in Maine dries up pretty well after October is over. Not to say people don't come here to ski in winter, but again, compared to the rest of the year, but summer and fall in Maine is the hub of all our activity.
So far this year, the fall colors are exceptional.
In the process of closing up camp this year, it's forced me to make several trips out to do close-up things. With Black Cap and Woodchuck Mountains right across the lake, it's like having your own private foliage show on the lake. Obviously, I've taken a bunch of photos of it, but I really wanted to see your pictures.
Just like every time we ask you to show us what's on your phone, this years fall photos didn't disappoint. The colors were crazy, and the locations widespread and varied. I don't know how some people can take these awe-inspiring pics on their phone. Mine always come out looking horrid.
So, let's take a look at these photos you sent in, and bask in the glory that is the wonder of Maine in the fall. Enjoy...
In no particular order, in all their glory...
Fall Colors of Maine
Listeners share their unreal foliage photos.
Bangor's Most Expensive Home For Sale
A gorgeous house for sale in Bangor.
The Most Common Last Names in Maine, Is Yours One Of Them?
Have you ever wondered what the most commonly used names in Maine are? Well, I've got the list for you here!
More From WWMJ Ellsworth Maine