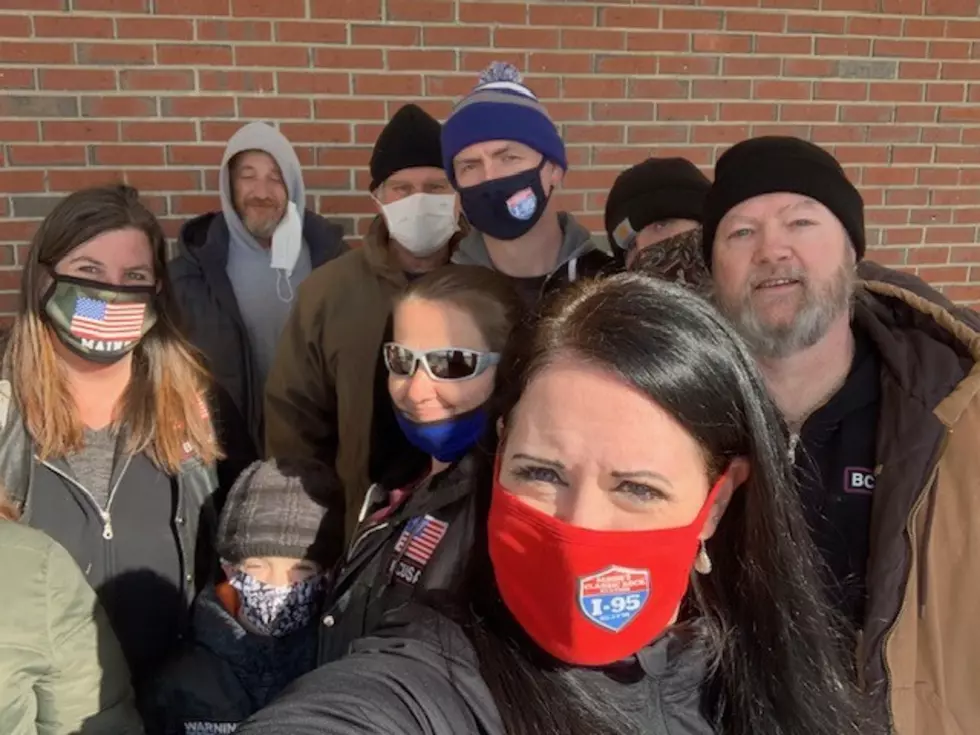 Ton Of Pasta 2021: Thanks For Making This The Best Year Yet!
Thanks again to everyone who came out and donated, and to the excellent crew of folks from Manna who helped us all morning long!
JStew: Wow. What a day we had! This was my fourth Ton O Pasta, and it was definitely the most successful one I've been involved with so far. Between actual pasta and cash donations, we gathered enough pasta to feed almost 8500 people! That's huge. And it was easy as pie.
We were set up out in front of the Hannaford on Broadway in Bangor, and the pace was set right out of the gate. Everybody had a "job" and we just kind of went for it. We simply took turns hitting people up on the way in, letting them know we were looking for donations of pasta and/or sauce.
And it just started coming. For four hours straight, it was almost non-stop. People were coming out of Hannaford at both exits, donating pasta as though people's lives depended on it. And frankly, they do. Manna does a lot of great work here in Bangor, but all this pasta was also being distributed to other soup kitchens and food pantries as well. The love will being spread as far as it can go.
All in all, it was great. Cori and I got to meet a bunch of listeners, snap some photos, and help out in our own community. that's what it's all about for the two of us..... Having a blast, and helping people out. That's the JStew & Cori way.....
Cori: Our goal this year was 2,000lbs if pasta; one ton. Between the actual boxes that came in and the cash donations, we almost doubled that goal. It was such an amazing day! And it was so great to meet everyone who came out. We had a bunch of kids come by and donate--and that's always heartwarming to see. Parents who are bringing up the next generation with a great sense of what it is to take care of friends and neighbors is a beautiful thing to behold. One of our listeners, Linda Boone, and her husband, Daniel came by and introduced themselves and made a very generous donation. It's so nice to be able to put faces with names, and know that we have such wonderful folks listening to us! We even managed a first (and then a second) for the JStew & Cori show: our first Facebook Lives. (You can tell we had no idea what we were doing, but it was fun all the same!)

Ton Of Pasta 2021
New Englanders List Their 20 Biggest Grocery Shopping Annoyances
More From WWMJ Ellsworth Maine