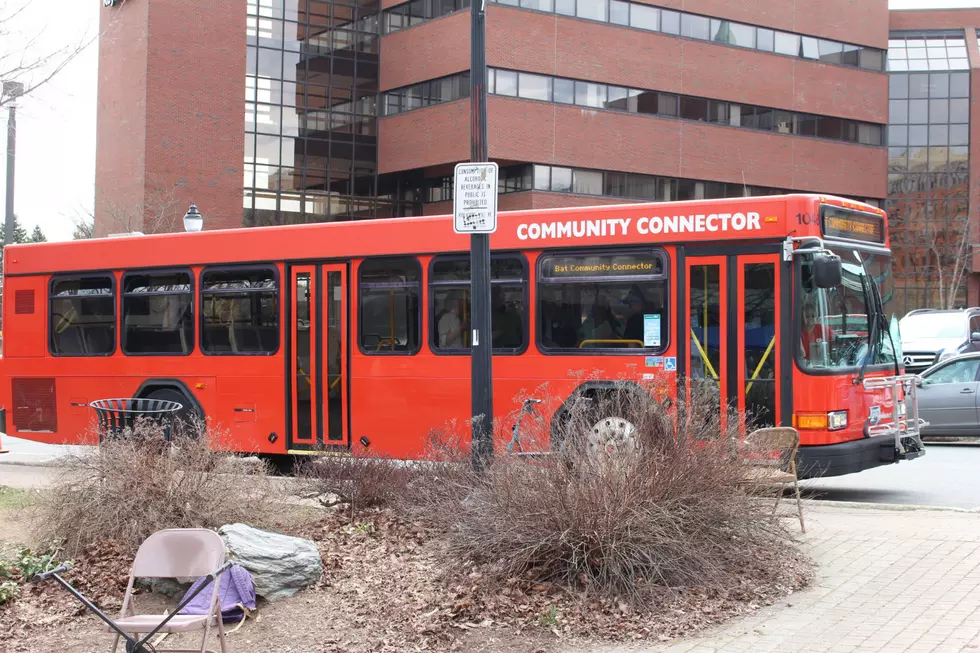 Free Rides On The Community Connector Will End July 1st
Cindy Campbell, Townsquare Media
If for some reason anyone has ever wondered if the Bangor area's public transportation system was essential, just check out the hustle and bustle at any one of it's many stops. Any time of day that you go by the Hannaford on Union Street, you can usually find a good amount of people waiting to get to and fro.
Of course, when COVID-19 hit, that changed everything. The Community Connector found out just exactly how essential they were. As the virus broke, and people were clamoring to grab all their necessary items, buses were going full tilt, with no sign of slowing down. And they also helped a community when it needed it the most.
As things progressed quickly, the Community Connector stopped charging folks for rides. With more and more people becoming unemployed every day, it was obviously the right thing to do for the Bangor area. But in July, after a really great run, they do have to go back to charging to ride the bus.
When this  goes into effect on July 1st, be advised that all other safety protocols will still be in place. Your transportation will still need to be of an essential nature, and you'll still need to wear a mask as well. Also, according to WABI - TV5, riders will get on the bus at the front, and be asked to exit the bus at the rear.
You know you're from Bangor when ...
More From WWMJ Ellsworth Maine